To understand Taiwanese cuisine, however, it is vital to understand the island's history. During much of the 17th century, Taiwan was partly ruled by the Dutch, before the Europeans were driven out.
Singaporean chef on her pan-Asian plant-based cookbook
In the 19th century, Taiwan was declared a province of China's
Qing empire
and then, in 1895, the island was handed over to Japan following China's defeat in the first Sino-Japanese war.
That period of
colonial rule
ended in 1945, with the Japanese surrender in World War II. Four years later, China's Nationalist government relocated to Taiwan while fighting a
civil war
with the
Communist Party
and was followed by 1.2 million mainland Chinese.
Taiwanese cuisine's myriad flavours and wide-ranging dishes derive from its equally complex history. The cuisine found its building blocks with the first wave of Chinese immigrants, from
Fujian province
, in the 17th century.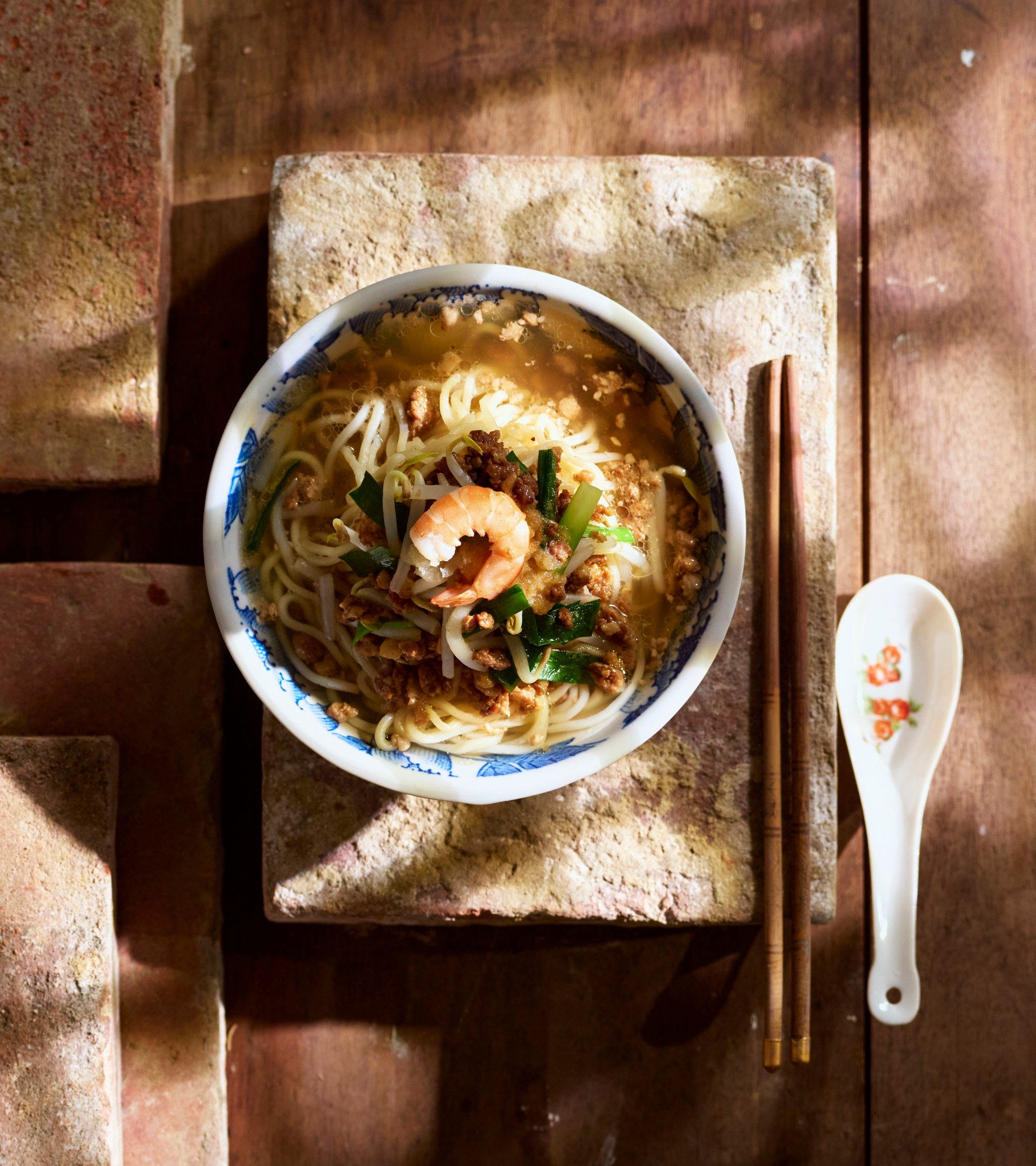 This was a group that brought with them their love of seafood, rice and pork, which we see reflected in Taiwanese cuisine today.
The cuisine was further shaped by refugees from the Chinese civil war, who introduced wheat noodles, scallion pancakes and
xiao long bao
.
"Taiwanese cuisine is similar to Chinese cuisine in that we steam and braise a lot," says Wei. But it was the 50-year Japanese occupation that shaped Taiwan's core pantry of condiments today.
It was during this time that the Japanese government focused on growing Taiwan's sugar industry until it became the "sugar bowl" for the mother country – which helps to explain Taiwanese food's tendency towards a sweeter flavour profile.
Other main condiments such as soy sauce, rice wine and sesame oil in Taiwan also resemble the Japanese style more than the Chinese style, says Wei.
For example, she explains that Taiwan, like Japan, uses toasted wheat to make soy sauce, whereas China uses wheat flour. Rice wine, which is a central ingredient in Asian cooking, is also different in Taiwan.
How old Chinese cookbooks helped a Hong Kong chef modernise her food
"If you look at Chinese recipes, most rice wine is Shaoxing wine [a type of Chinese rice wine from China's Zhejiang province]," she says. "In Taiwan, we use something called
michiu
, which is similar to cooking
sake
. It's clearer and more distilled, and it's not as aromatic as Shaoxing wine."
Aside from Chinese and Japanese influences, Taiwanese cuisine has also been shaped by the United States.
After Japan surrendered Taiwan to the Republic of China, the US supplied military aid and agricultural exports to the island. This was how Taiwanese versions of American classics such as
fried chicken
were born, according to Wei.
Those who are familiar with Taiwanese food will be no stranger to
beef noodle soup
, popcorn chicken or
lu rou fan
(braised pork over rice); however, these dishes only scratch the surface of what Taiwanese cuisine encompasses.
Celebrating Chinatowns – our list of cookbooks, photos and videos
"A lot of the conversation around Taiwanese food is framed through the eyes of the diaspora and you have to use your family as a lens to see Taiwan," says Wei.
"But as someone living in Taiwan, it's very different from how it was in the '90s, or even the early 2000s. It's constantly changing. I saw that there was a need for a book like this, or a conversation to be had about what Taiwanese food really is."
Food remains an integral part of modern Taiwan's culture, but instead of reinventing classics, a new wave of young chefs are trying to understand what Taiwanese food is by tapping into indigenous ingredients.
"[Fine-dining chefs are trying to figure out] what ingredients are native to Taiwan and how to incorporate that in their cuisine," Wei says.
To bring Made in Taiwan to life, Wei assembled an all-Taiwanese team. From her recipe developer, Ivy Chen, and food stylist, Yen Wei, to photographer, Ryan Chen, and researcher, Xin-Yun Wu, her entire team was home-grown.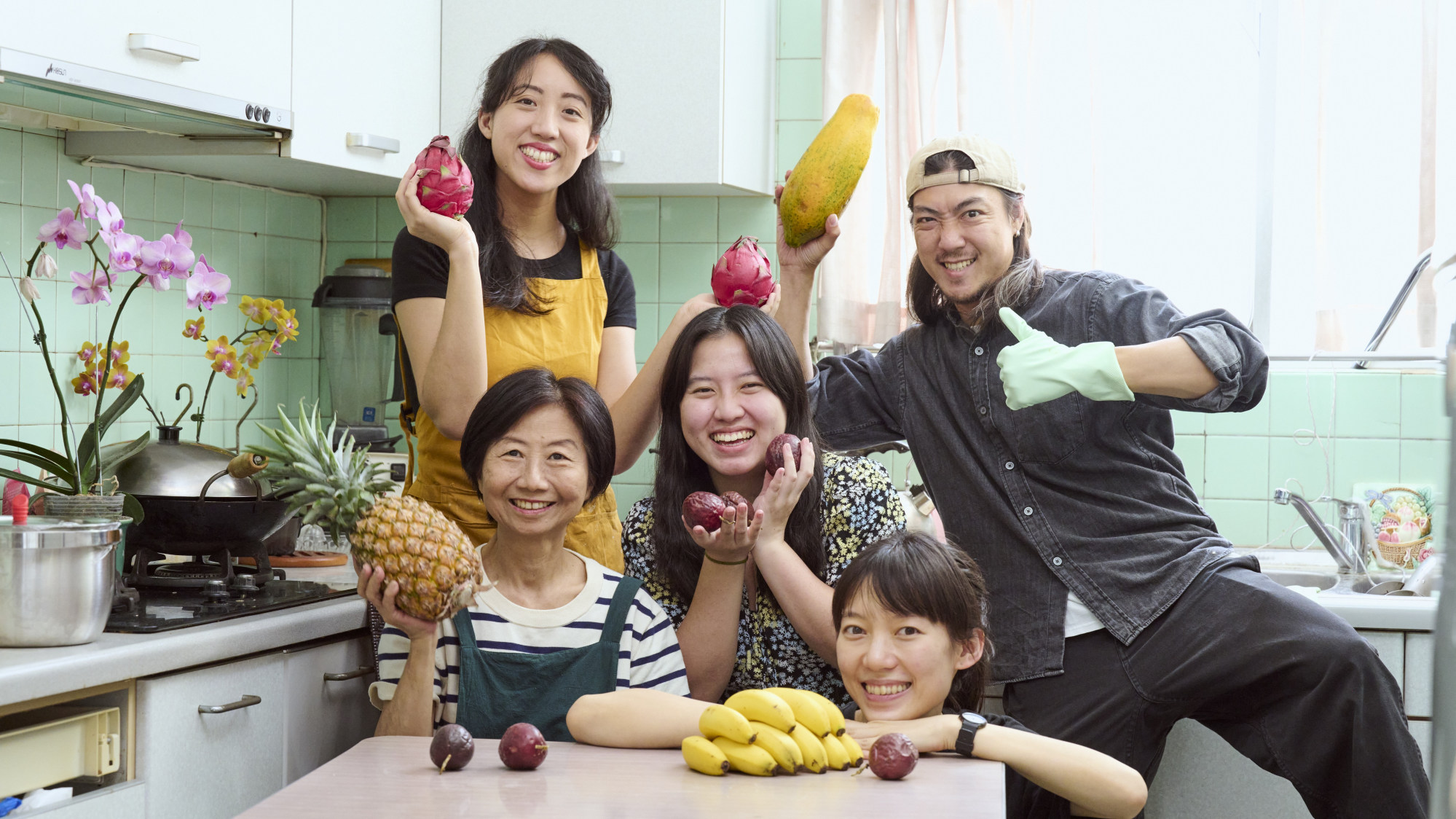 Wei, who was born and raised in Los Angeles, was the only exception, although she always had a connection to her ancestral roots.
"I grew up in a majority-Taiwanese town called Arcadia. My high school was something like 70 per cent Taiwanese, and all my friends were Taiwanese-American or Taiwanese. And so I didn't feel like I was that far away from Taiwan," she says.
"Every year during winter break, my parents would take me and my brother back to Tainan, which is in the southern part of Taiwan and the food capital of the island, and we would eat non-stop for two weeks."
Third Michelin star for Taiwanese cuisine restaurant in Taipei is a first
In adulthood, Wei continued to learn about her family's origins. "I would go back to Taiwan and work as a freelance writer. Through work, I would find the dishes that I grew up with and I got to know a lot of these classics on a more deep and intimate level."
In 2018, Wei moved from LA to Hong Kong and worked at the South China Morning Post. In 2020, she packed her bags and headed to Taiwan. Currently, Wei lives in the capital, Taipei.
Wei remains attached to her family's home­town, however, advising travellers to head south to
Tainan
. This southwestern coastal city was the island's capital from 1624 to 1887.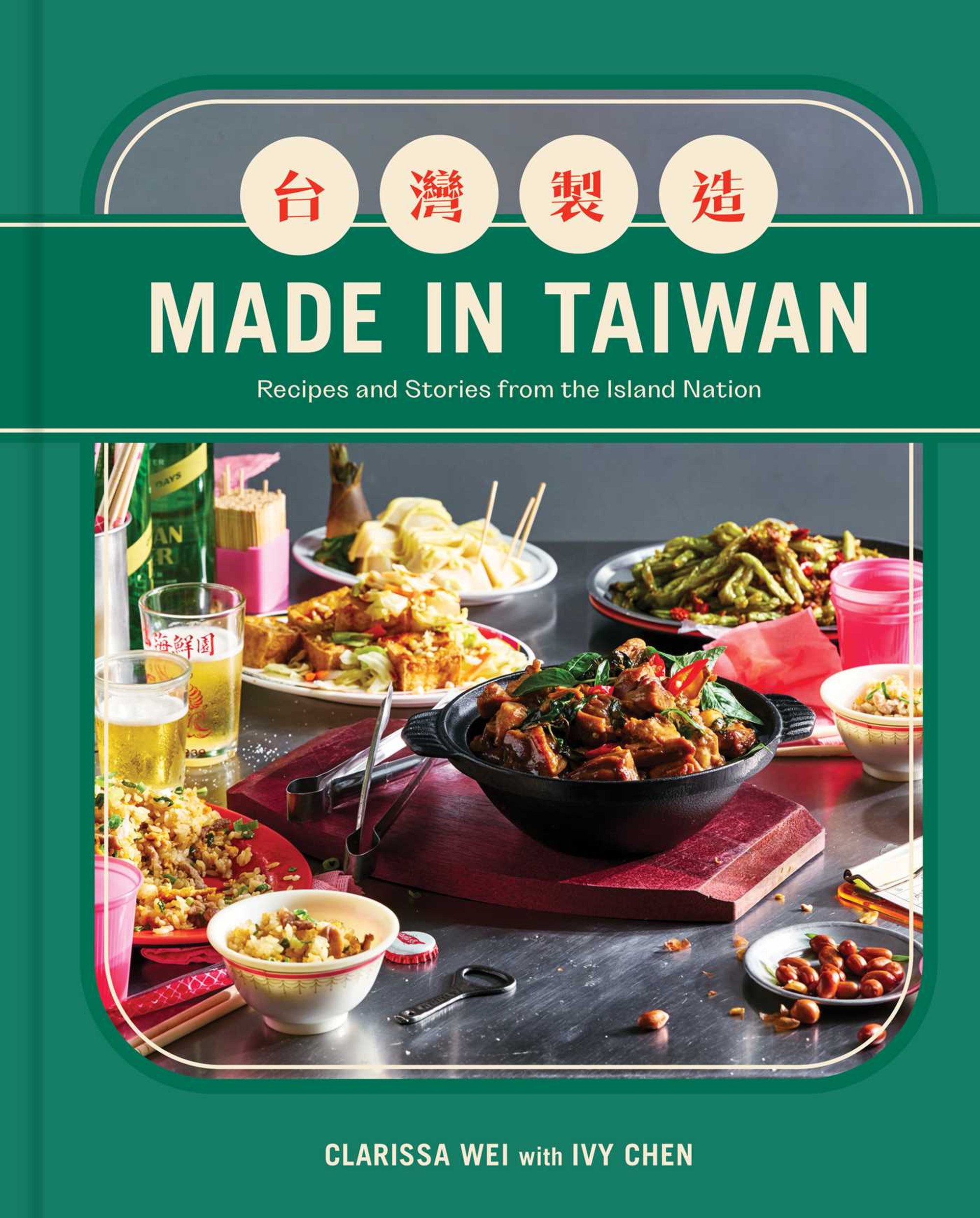 "[Tainan is] where street food is still alive and bustling," says Wei. "It's also where you'll find these multi-generation vendors still slugging out the same dish they have been doing for centuries."
However, much like Taipei, Tainan is slowly becoming gentrified. "A lot of these vendors that I grew up with are no longer there, or their kids have sort of changed it. So the taste isn't the same," she says.
"But it's much more like the original than some of the stalls you see now in Taipei.
"It's understandable. You can't expect a country that is constantly progressing to be stuck selling US$1 noodles forever. As time goes by a lot of these dishes will start to fade away. That's just an inevitable part of life. But Tainan is still one of those places where you can experience the old school street food of Taiwan."
She wants to help people 'make better choices' in health, nutrition, wellness
Reading Made in Taiwan, it is obvious how much research Wei has put into telling the history of Taiwanese cuisine and its influences. This writing style has been a common theme in much of Wei's journalism as well.
"I've always wanted to be a journalist and tell the story of the human condi­tion," she says. "And what has interested me about food is that it's a much more approachable way to talk about culture, politics or the people of a place without being so direct. It feels more welcoming and warm.
"To me, food is a much more interesting way to tell stories."
She turned her shop into a Jewish deli with 'the best bagels in Hong Kong'
Made in Taiwan will be published on September 19 by Simon Element.
Three-Cup Chicken
From Made in Taiwan; serves 4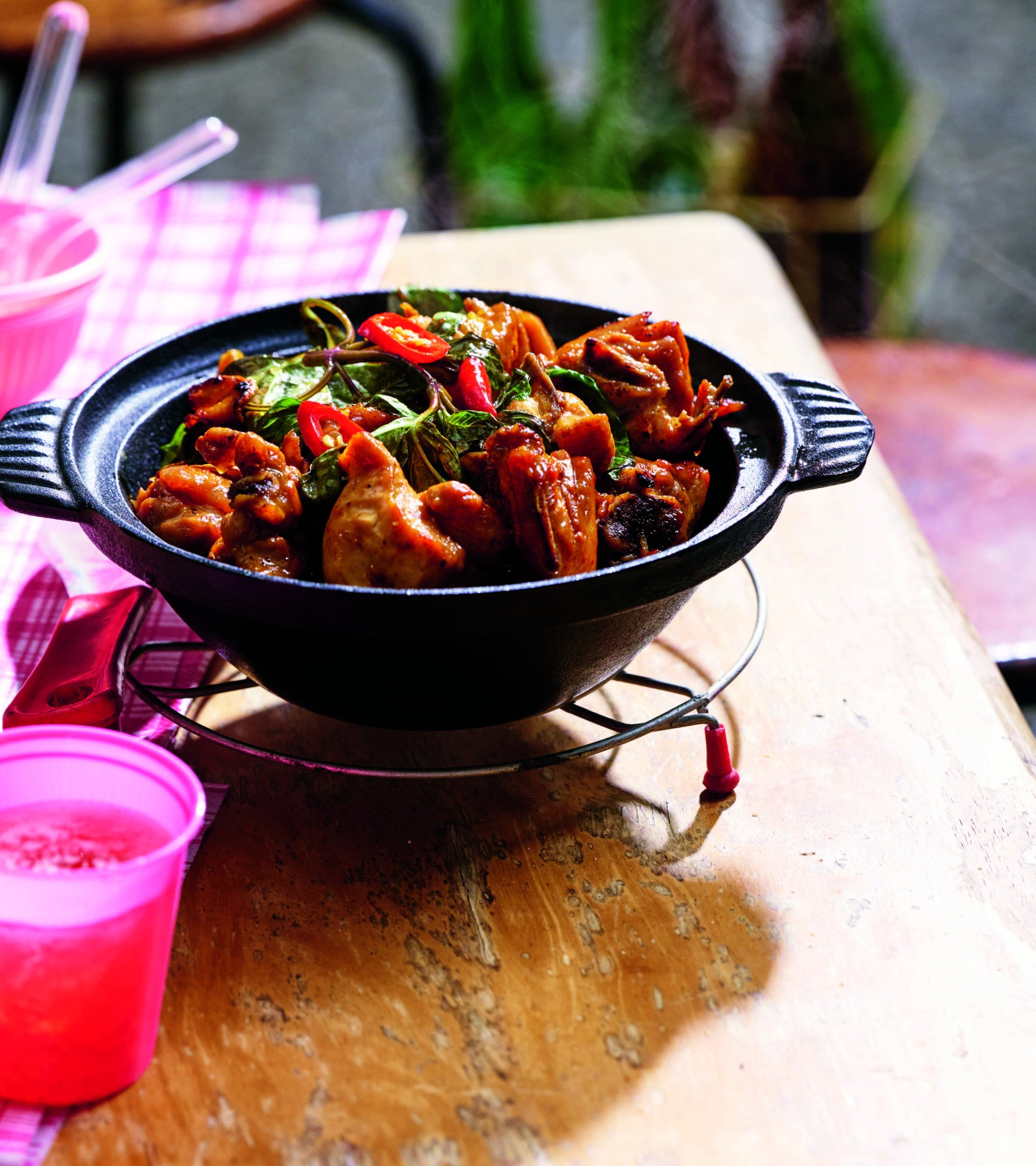 Ingredients
¼ cup (60 ml) Taiwanese rice wine or cooking sake

3 tbsp plus 1 tsp soy sauce

2 tbsp water

1 tbsp coarse raw sugar, such as demerara

¼ tsp ground white pepper

1 tbsp lard or canola or soybean oil

6 garlic cloves, smashed

2-inch piece fresh ginger (20g), unpeeled and cut into ¼-inch (1.5mm) slices

2 pounds (900g) skin-on, bone-in chicken thighs, chopped into pieces 2 inches (5cm) thick

2 cups (40g) fresh Thai basil

1 red jalapeño pepper or any fresh medium chilli, deseeded and sliced into thin rings (optional)

1 to 2 tbsp black sesame oil
17 best new Hong Kong restaurants and bars to try in September 2023
Method
In a small bowl, make the sauce by mixing together the rice wine, soy sauce, water, sugar, and white pepper.

In a wok, heat the lard over medium heat. When it begins to shimmer, add the garlic and ginger, and cook until they are lightly brown and the edges of the ginger begin to curl, 2 to 3 minutes. Turn off the heat and remove the garlic and ginger, reserving the oil in the wok. Set the garlic and ginger to the side.

Increase the heat to high and add the chicken. Sear until the chicken is well browned on all sides, 3 to 5 minutes. Pour in the sauce, bring to a boil, and return the ginger to the wok. Cover and reduce the heat to medium-low. Gently simmer until the chicken is cooked through and the sauce has reduced to a treacly, sticky glaze, 12 to 15 minutes.

Uncover the wok and increase the heat to high so the sauce begins to bubble vigorously. Return the garlic to the wok, and quickly toss in the basil and jalapeño pepper, if using. Mix to combine, and drizzle the black sesame oil over the chicken. Turn off the heat, and transfer to a clean plate. Enjoy immediately.