This go-to, one stop-shop for many people is quickly becoming a vegan haven thanks to a surprising number of plant-based products. The freezer section boasts cases packed with vegan brands such as Gardein, Field Roast, and Impossible Foods, and you can even find vegan tuna, chocolate chip cookies, and heat-and-eat bowls. With an abundance of options, Walmart is further proving veganism's place in the mainstream. So, grab your oversized shopping cart (and this list!) to make sure you don't miss these amazing vegan finds.
@bigboxvegan
1 Beyond Meat Beyond Breakfast Sausage
Whip up one delicious breakfast sandwich by layering these meaty sausage rounds with avocado, tomato slices, JUST Egg, and vegan mayo all on an English muffin.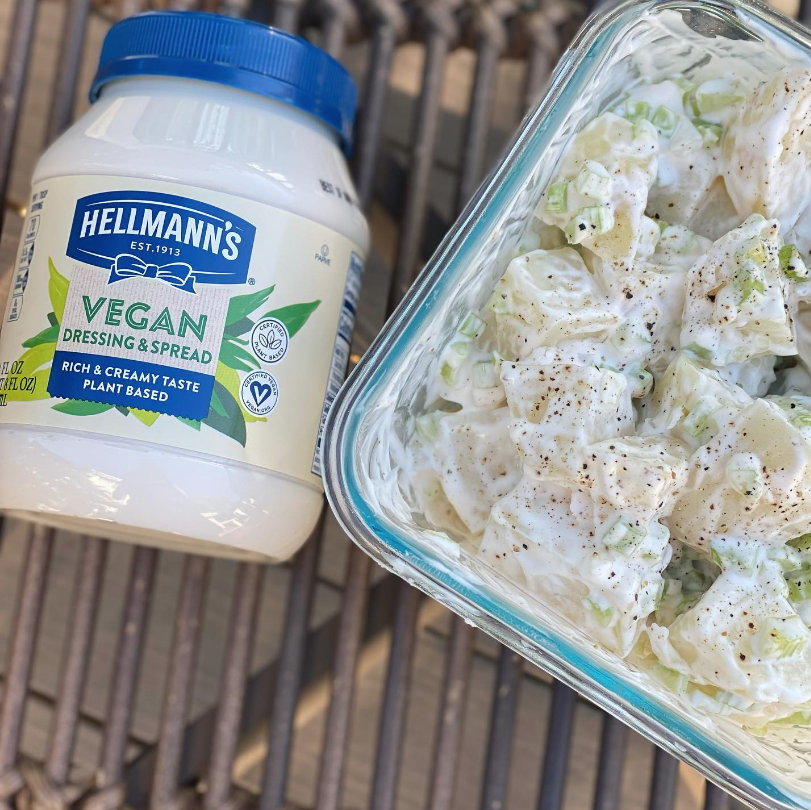 @myrealdish
2 Hellmann's Vegan Mayo
Even mainstream brands like Hellman's are getting in on the vegan mayo game. This giant tub retails for less than $4 and will quickly become a staple in your kitchen.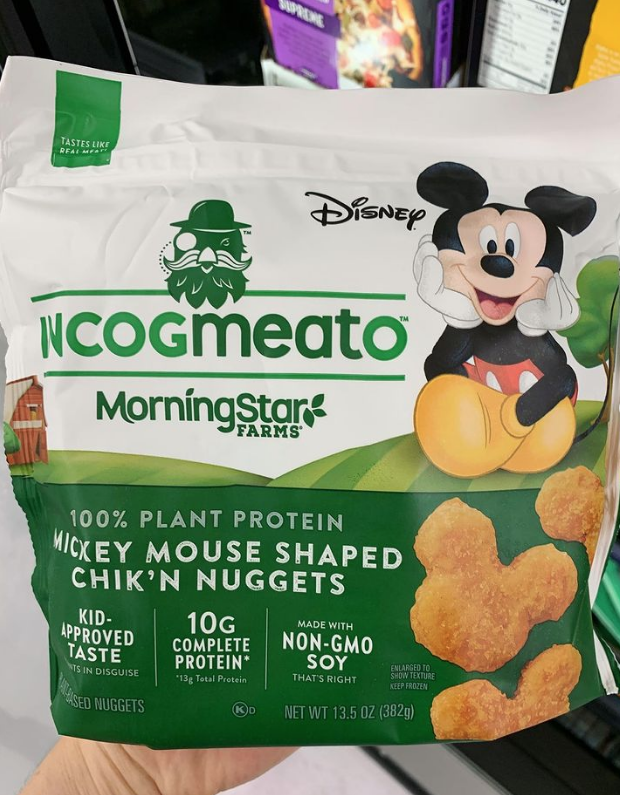 @vegangrocerygrabs
3 MorningStar Farms Mickey Mouse-Shaped Nuggets
Trying to win over a picky eater? Try these fun Disney-inspired, soy-based vegan nuggets! And no, they're not just for kids.
@bigboxvegan
4 Lotus Biscoff Cream Sandwiches
The classic vegan biscuit cookie gets an even better upgrade in this dairy-free cream-filled sandwich version. Both a vanilla and cookie butter cream version exist and they are both irresistible.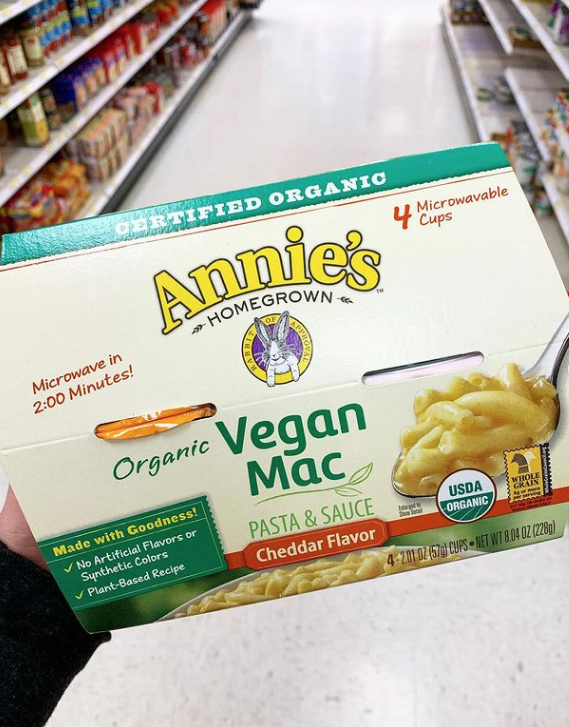 @theveganzombie
5 Annie's Homegrown Vegan Mac
Ready in just two minutes in the microwave, these mac and cheese cups make at-home lunches even easier. Each double pack retails for less than $3, making them an affordable buy.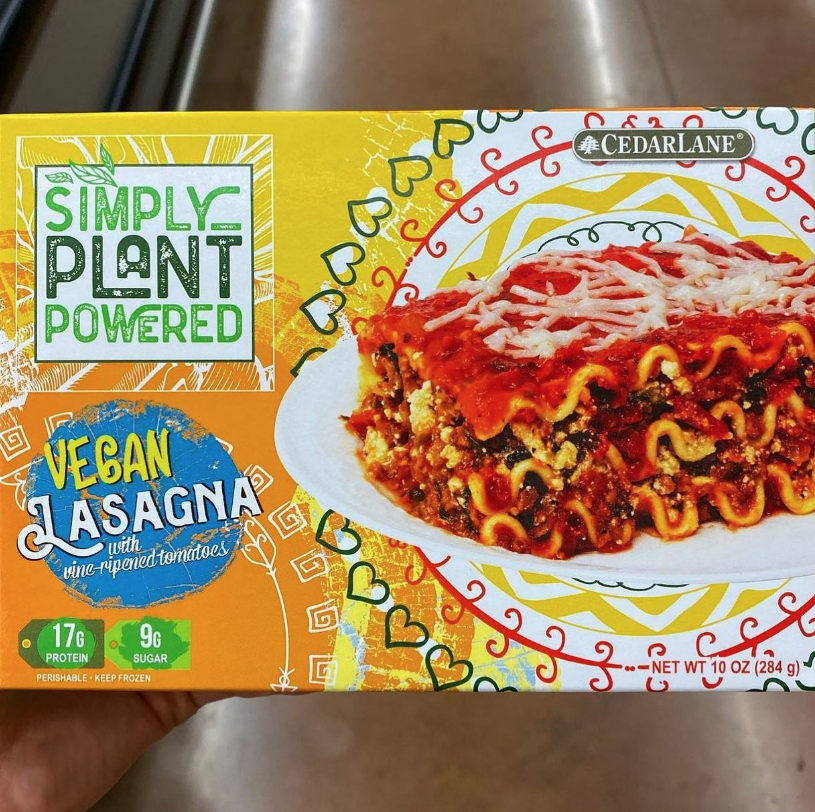 Cederlane Foods
6 Cederlane Foods Vegan Lasagna
No time to make dinner? No worries! Cederlane Foods vegan lasgana is ready to pop in the oven and full of cheesy, saucy goodness.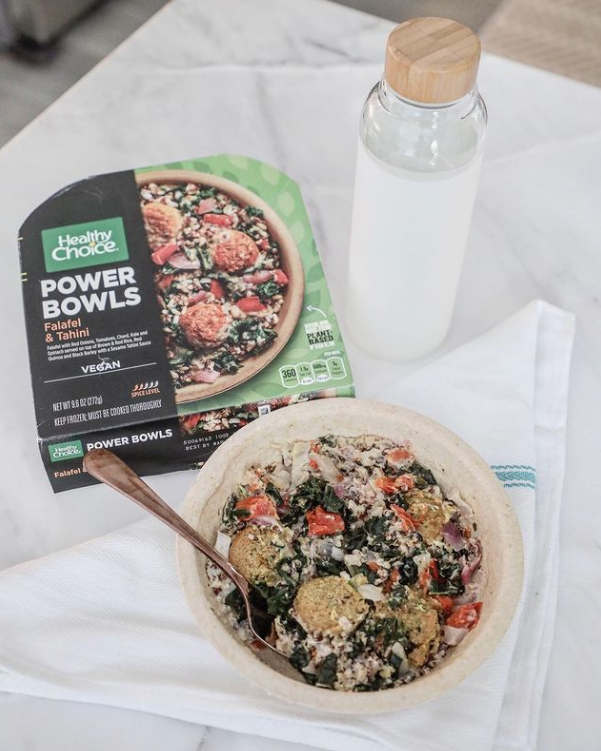 @healthychoicebrand
7 Healthy Choice Plant-Based Power Bowls
Made with Gardein vegan chicken and packed with vegetables and healthy grains, these bowls make for a simple meal on those nights you're just too tired to cook. Trust us, we've been there.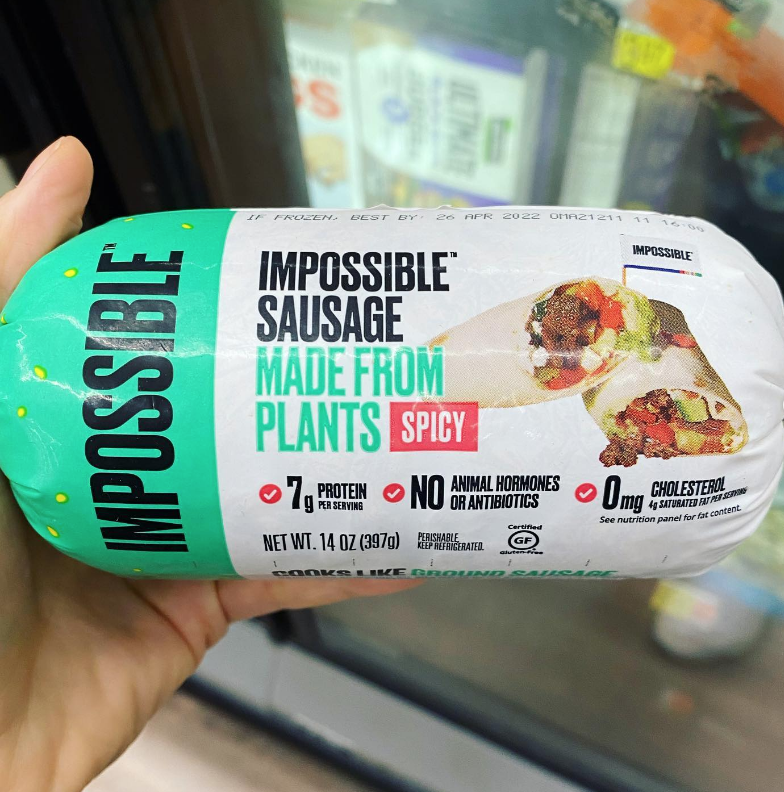 @veganwalmart
8 Impossible Sausage
The widely popular vegan sausage is now available in retail markets, including Walmart, so customers can cook up a deluxe vegan brunch from the comfort of their own homes.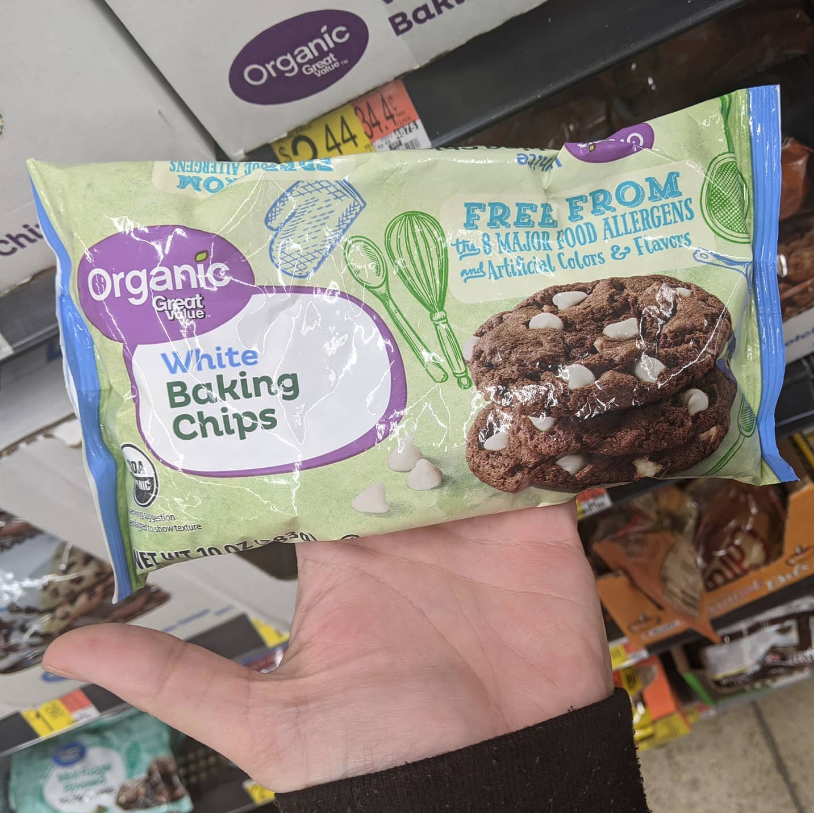 @vegankentucky
9 Great Value White Chocolate Baking Chips
The megamart even has vegan white chocolate chips! A hard-to-find commodity at many stores. These dairy-free morsels are ready for adding into brownies, cookies, dessert bars, and so much more.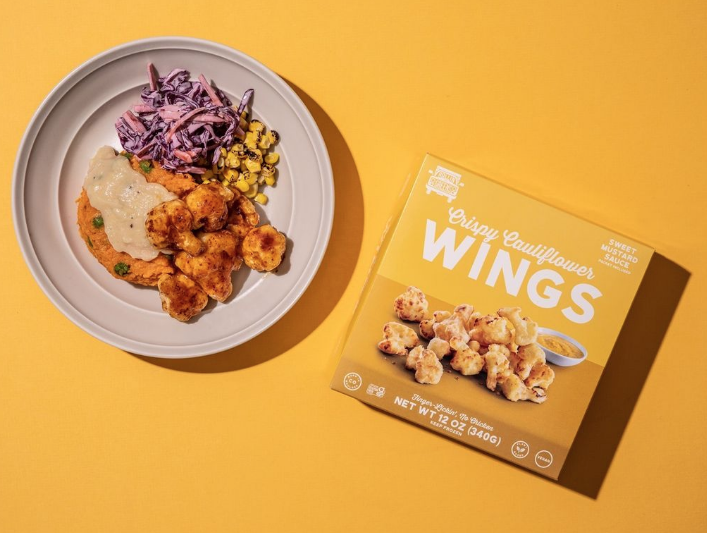 @rollingreens
10 Rollin' Greens Cauliflower Wings
Cauliflower isn't going anywhere anytime soon, and we're not mad about it! These breaded, finger lickin' good wings come with savory sauces such as sweet mustard and teriyaki for a game day-ready snack.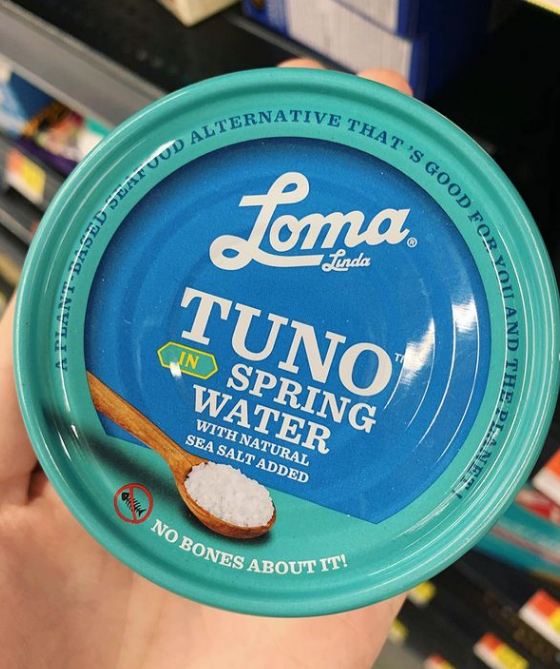 @vegangrocerygrabs
11 Loma Linda Vegan Tuna
Mix up these lemon pepper or original cans of vegan tuna with some vegan mayo, chopped pickles, and whatever else you enjoy in your tuna salads for that classic deli sandwich experience.
@veganwalmart
12 Field Roast Chao Shreds
Melty quesadillas, grilled cheeses, vegan omelettes, and so much more get a step-up with this easily meltable shredded vegan cheese from the popular vegan meat brand.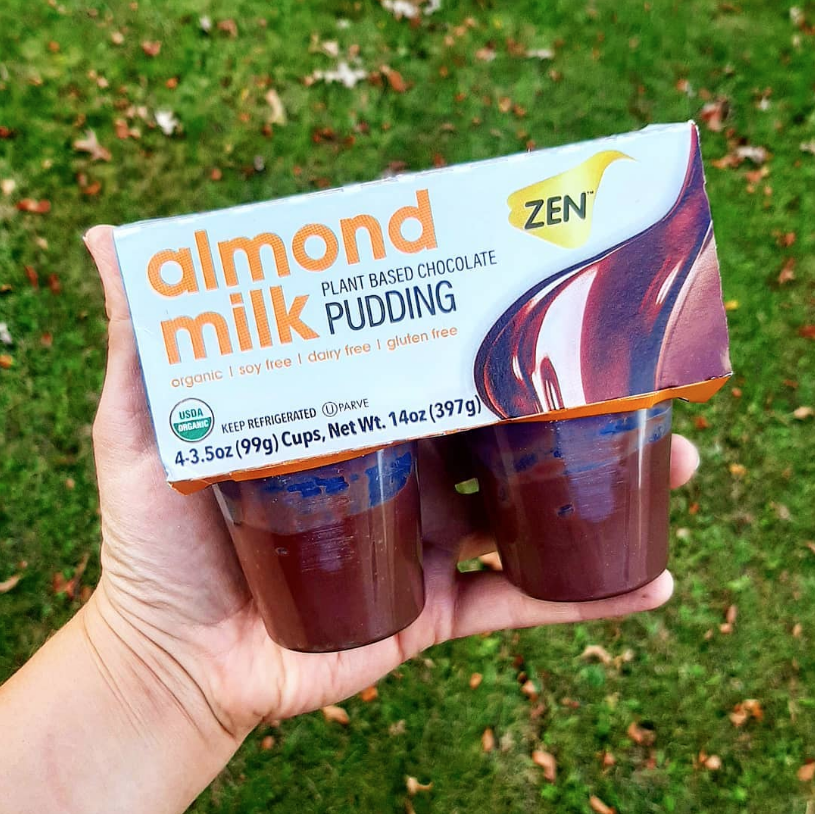 @veganvanventures
13 Zen Almond Milk Chocolate Puddings
That nostalgic lunchbox treat is now available dairy-free and plant-based! Layer with crushed Oreos and vegan whipped cream for a delicious chocolate parfait.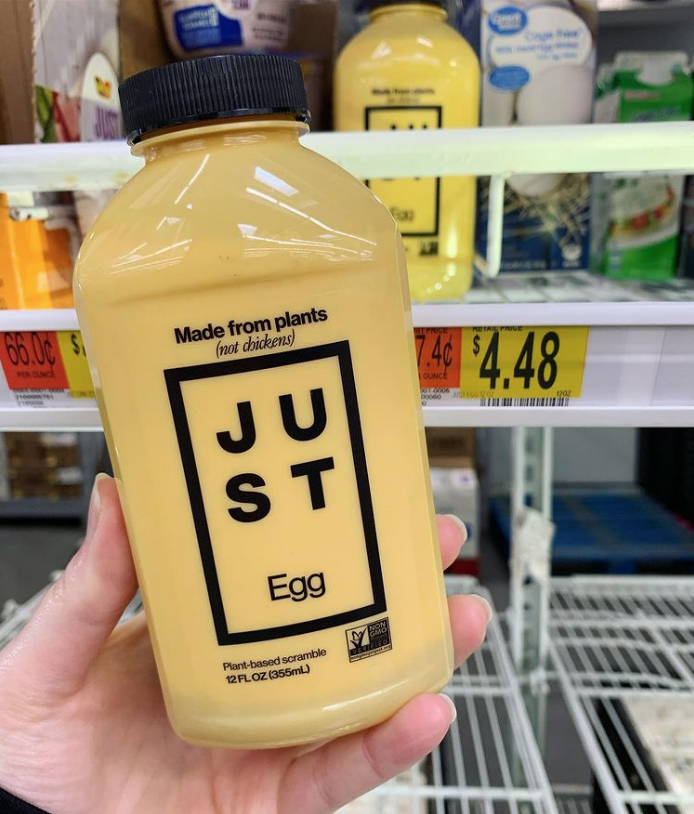 @vegangrocerygrabs
14 JUST Vegan Egg
The ever-popular egg substitute is available in the refrigerated goods section at Walmart and primed and ready to be turned into frittatas, omelettes, scrambles, and more.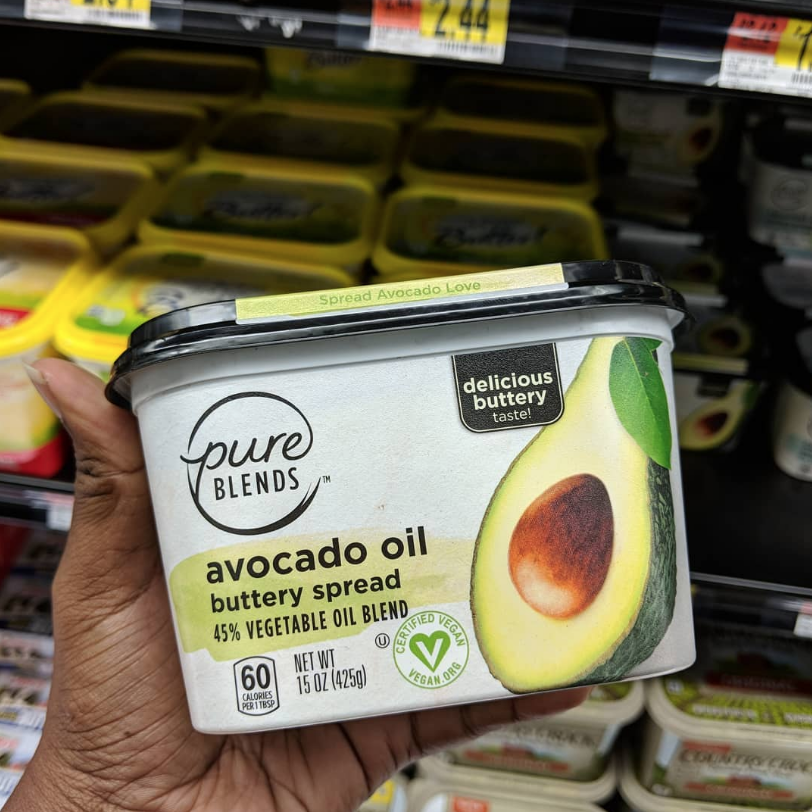 @fiercebrownmama
15 Pure Blends Avocado Oil Vegan Butter
This avocado oil-based buttery spread is delicious on toast, in baked goods, slathered over waffles or pancakes, or for adding that perfect crisp when frying up foods in a pan.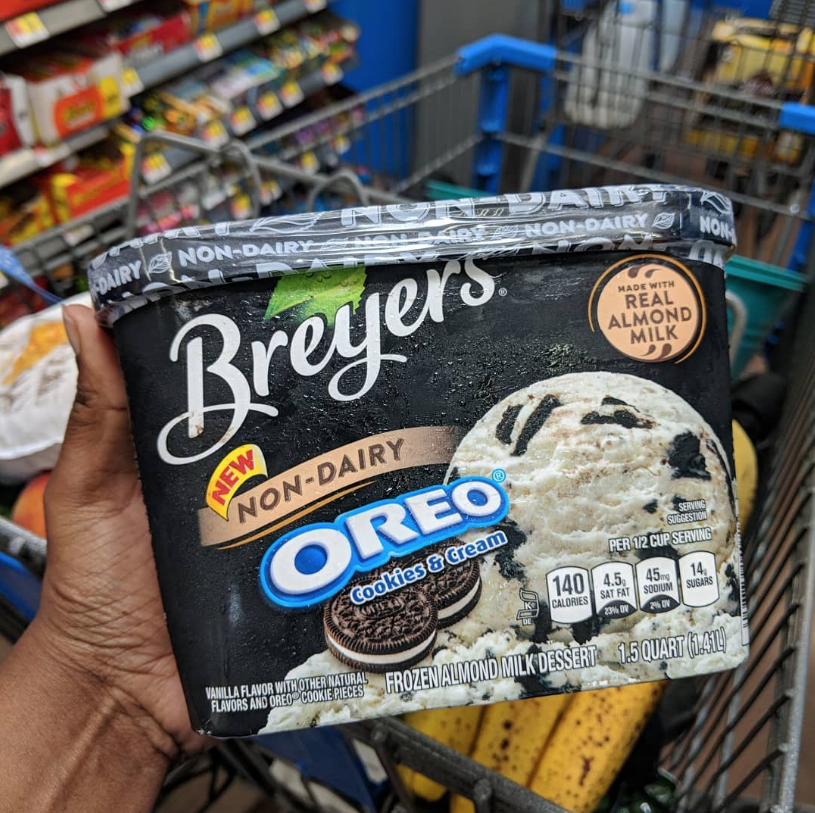 @fiercebrownmama
16 Breyers Vegan Ice Cream
Yes, if you haven't heard, Breyers even has its own non-dairy ice cream line now! And you can find it at Walmart. Veganism has come a long way.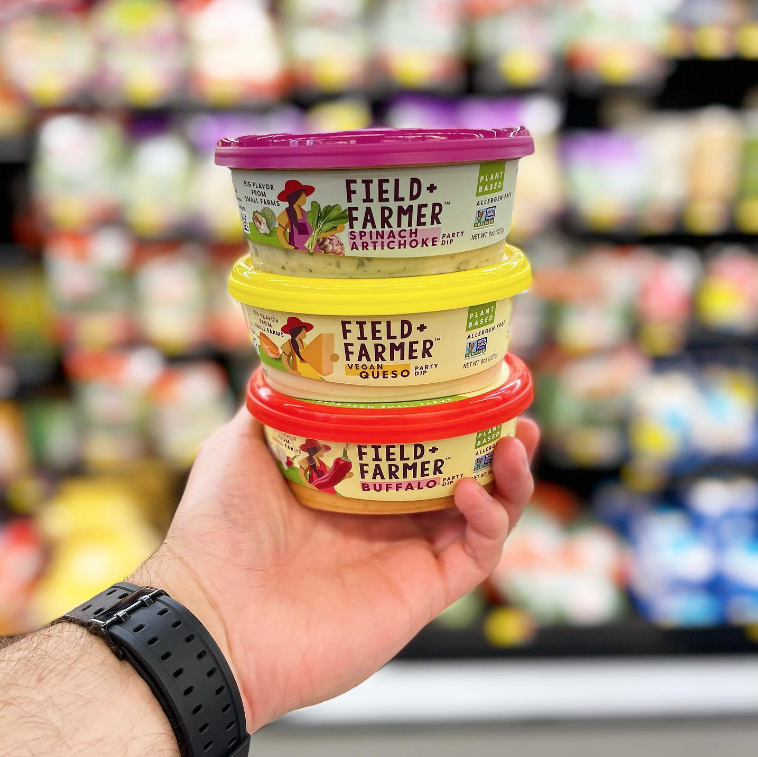 @vegansofvirginia
17 Field +Farmer Vegan Dips
These vegan queso, spinach artichoke, and Buffalo dips are delicious warmed and drizzled over sheet pans of nachos, or as a great dipping sauce for fries, buffalo wings, vegetables, and chips.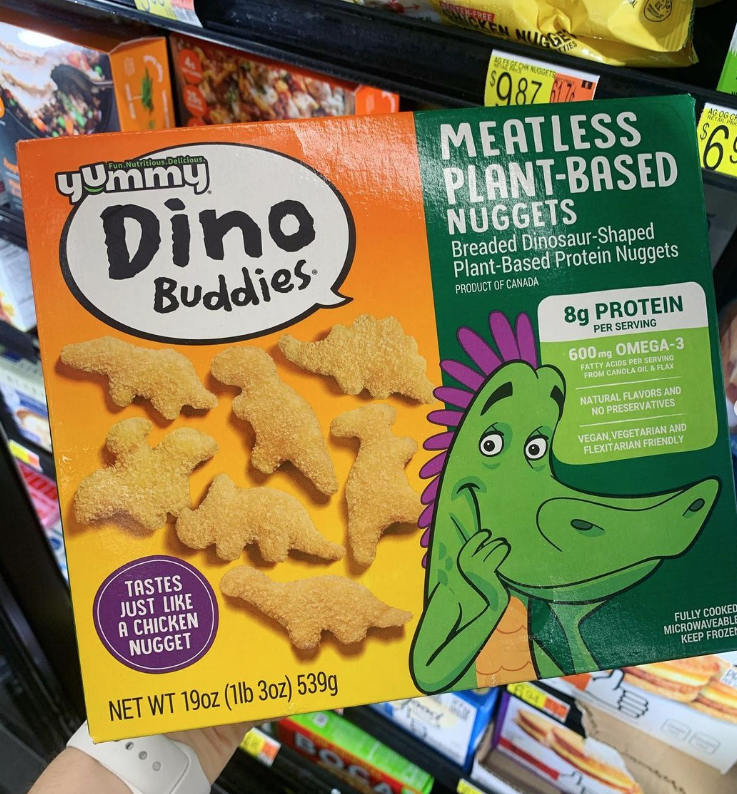 @vegangrocerygrabs
18 Dino Buddies Vegan Nuggets
The fun vegan nugget shapes don't just stop at Mickey Mouse! These dino egg-shaped nuggets are sure to win over the plant-based kiddos in your life and pack in half a cup of vegetables in each serving.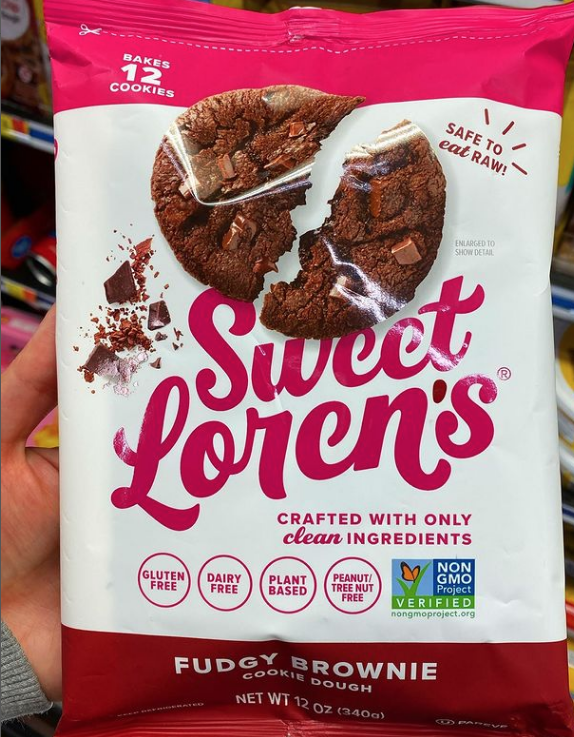 @veganwalmart
19 Sweet Loren's Vegan Cookie Dough
Find this gluten-free cookie dough nestled in the refrigerated aisles of Walmart. Bake them and add into milkshakes, sundaes, or brownies for added decadence.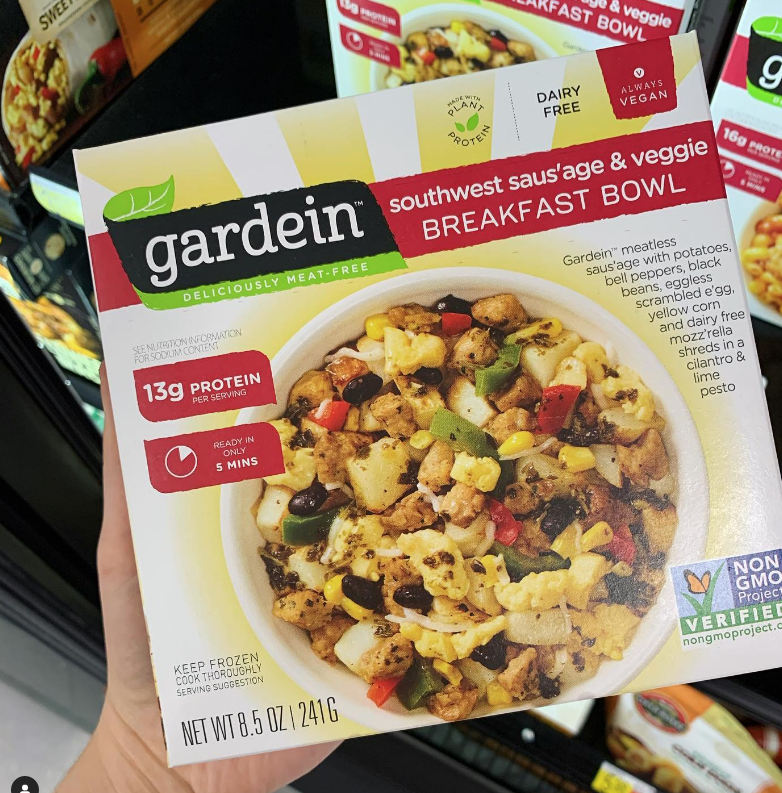 @vegangrocerygrabs
20 Gardein Breakfast Bowls
Choose between Southwest Sausage and Veggie, Sausage Potato and Kale, and Sausage Benny (with vegan scrambled egg) for a ready-made vegan breakfast bowl found in the freezer section.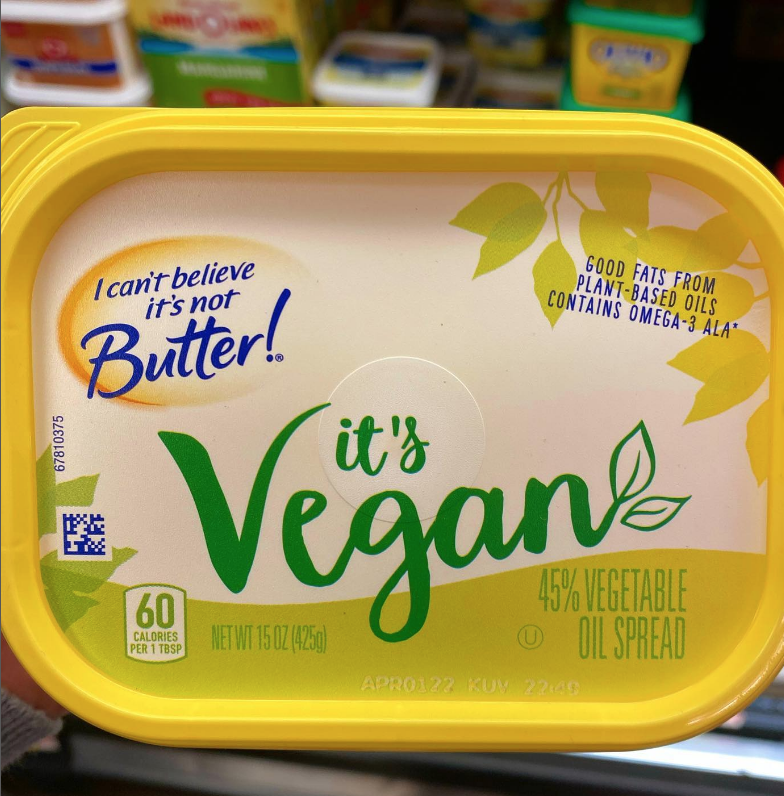 @veganwalmart
21 I can't believe it's not butter! Vegan Butter
Every major butter brand is recognizing the demand for vegan butter … even when it's not butter! Plant-based oils make up the base of this perfectly meltable spread.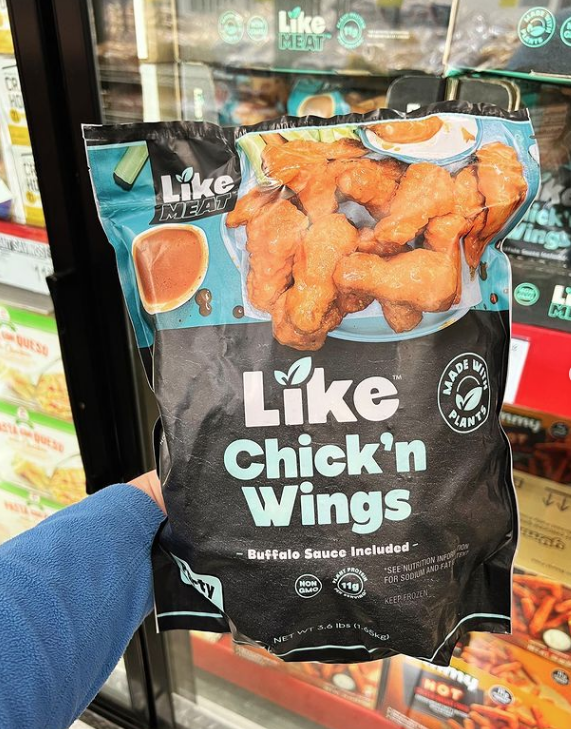 @bigboxvegan
22 Like Meat's Vegan Chicken Buffalo Wings
Game day food boards don't know what's coming for them! These meaty vegan wings come with a tangy Buffalo sauce and are ready for dipping in vegan ranch dressing.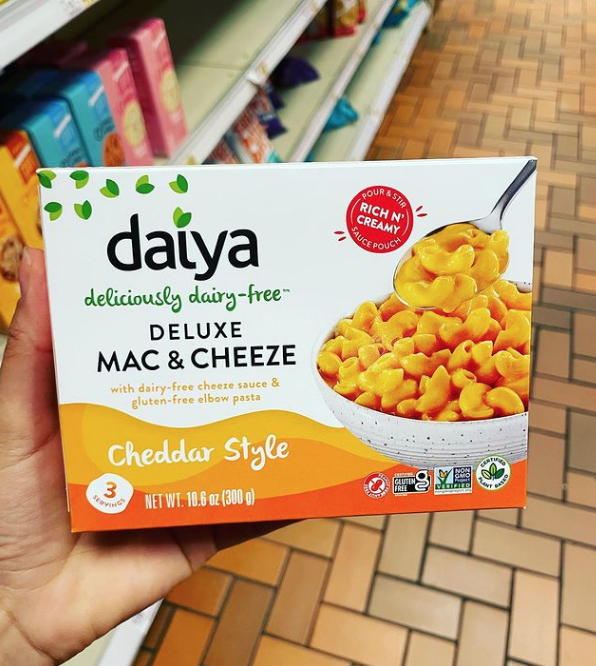 @mama_vegan_finds
23 Daiya Vegan Mac
Don't miss this meatless bacon mac and cheese found among the shelf-stable goods. Made with gluten-free pasta and pea protein-based meatless bacon bits, this meaty and cheesy concoction makes for an easy weeknight meal.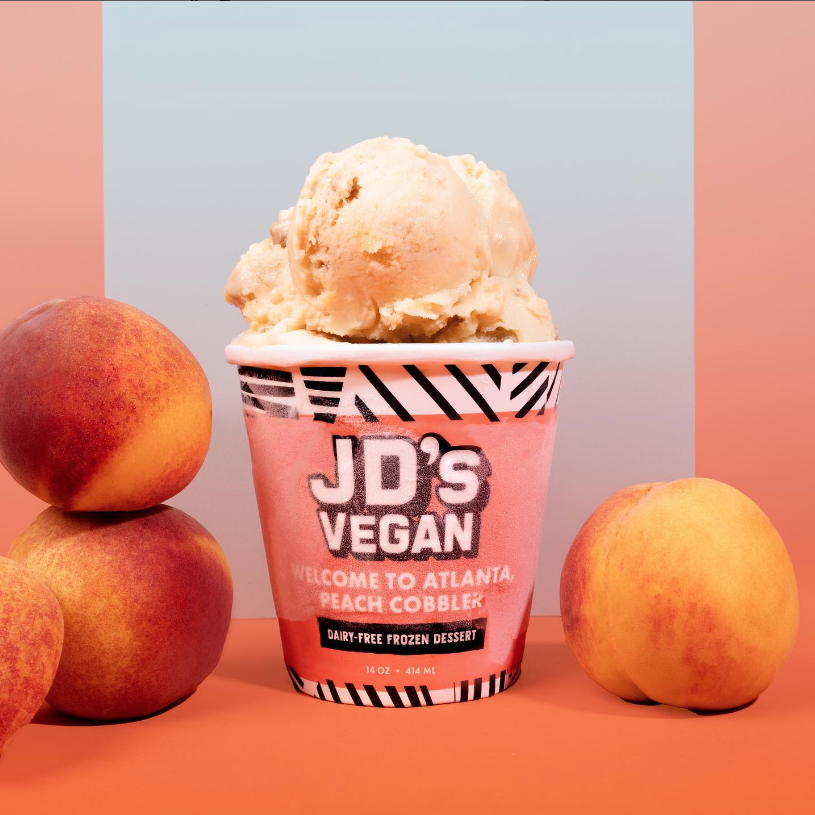 JD's Vegan
24 JD's Vegan Ice Cream
Launched by music legend Jermaine Dupri, this vegan ice cream is made from a base of coconut cream to deliver a thick texture without animal-derived ingredients.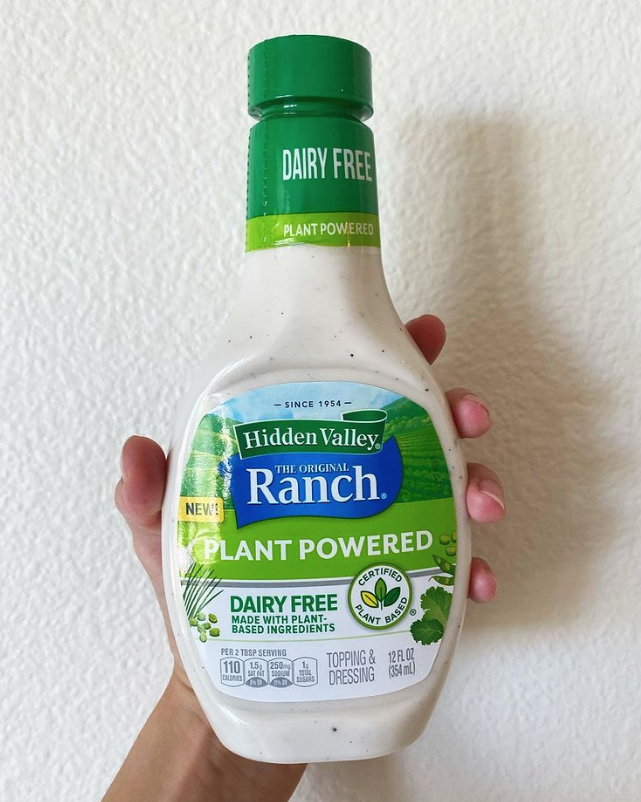 @theveganventures
25 Hidden Valley Vegan Ranch
This longtime dairy-based company debuted vegan ranch to much acclaim. Grab a few bottles on your next walmart trip for dipping pizza in, drizzling over salads, or adding to vegan Buffalo wraps.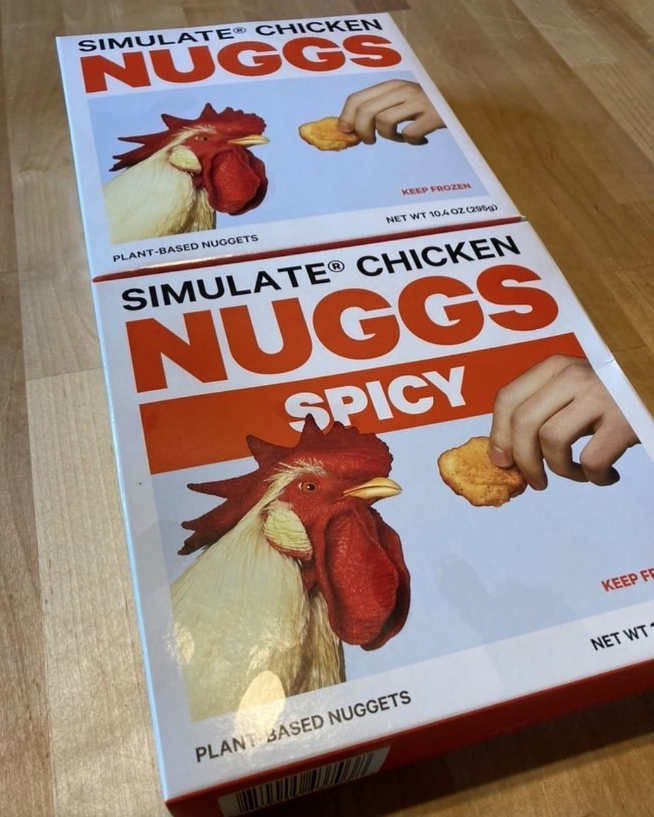 @lakeerievegan
26 Simulate Spicy Vegan Nuggets
These Instagram-famous vegan nuggets have hit the shelves at Walmart! Late night snacking just got a lot better.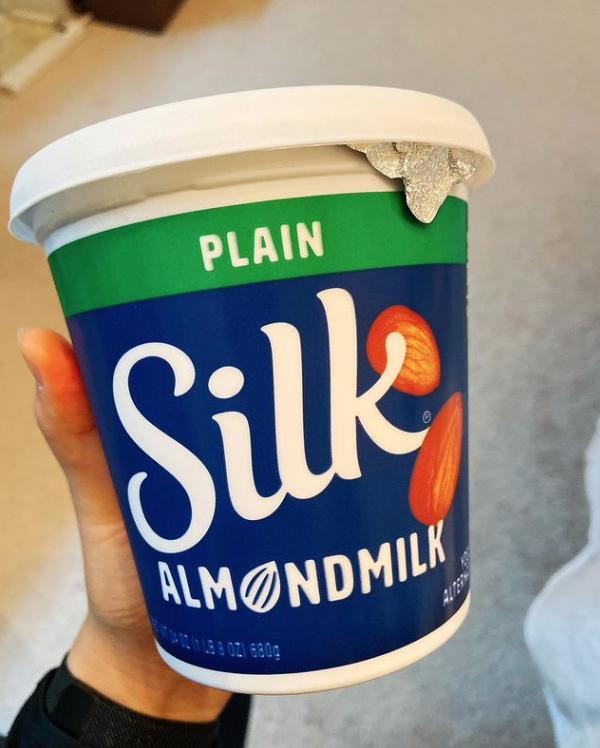 @plantfull_eats
27 Silk Plain Almond Milk Yogurt
Classic, tangy yogurt is a staple in many savory and sweet dishes alike. Opt for this dairy-free, almond-based version for a low-sugar, creamy yogurt alternative.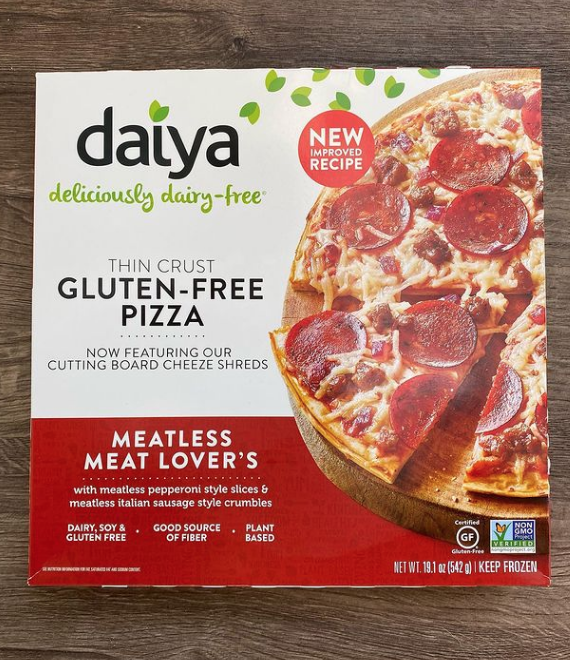 @foodmykiddidnoteat
28 Daiya Gluten-Free Pizza
Layered with the brand's classic mozzarella shreds, plus roasted red onions, bell peppers, tomatoes, garlic, and basil, this frozen pizza is a step above the rest. Add on your favorite beefy crumbles or vegan pepperoni for some extra heartiness.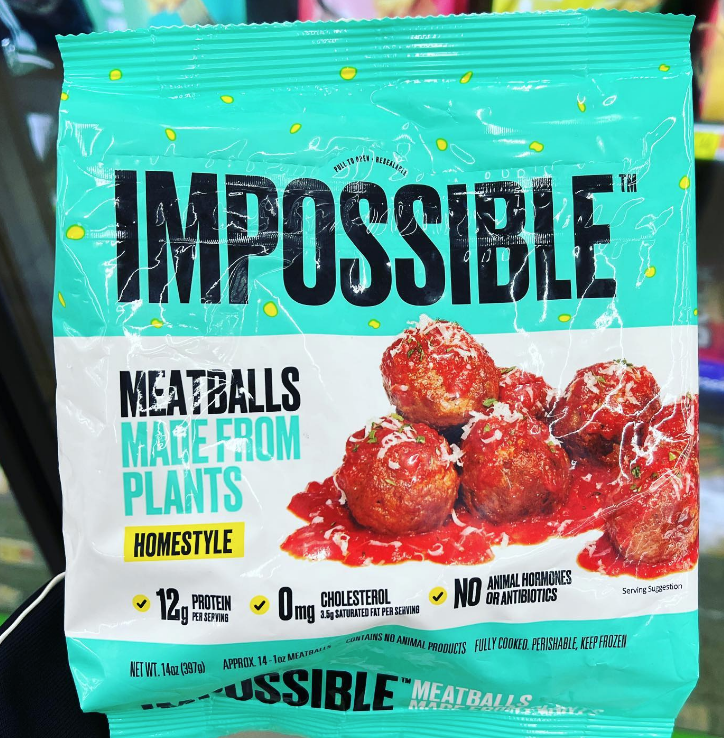 @veganwalmart
29 Impossible Foods Vegan Meatballs
Ready to make the best meatball sub of your life? Pick up a bag of these extra meaty meatless meatballs for stuffing into subs with melty vegan cheese.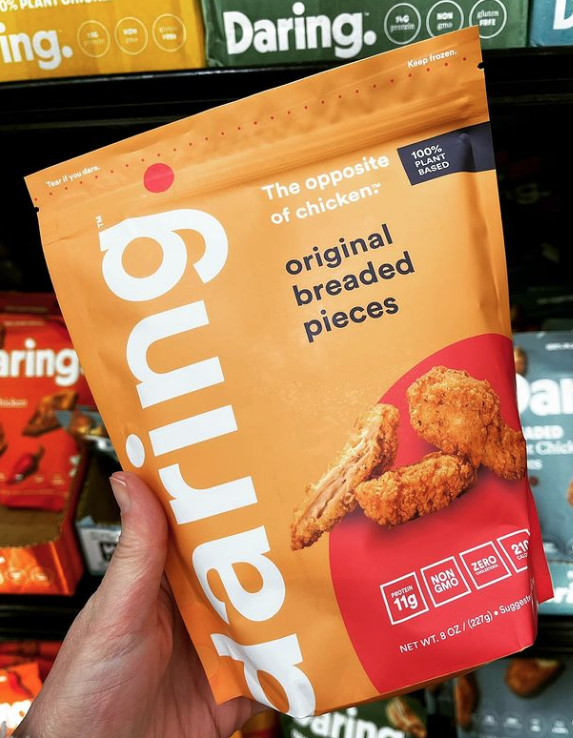 @hauntedherbivore
30 Daring Foods Vegan Breaded Chicken
These original vegan breaded chicken tenders are just so tender and delicious. Add into wraps or toss over salads for a cripsy, flaky protein addition.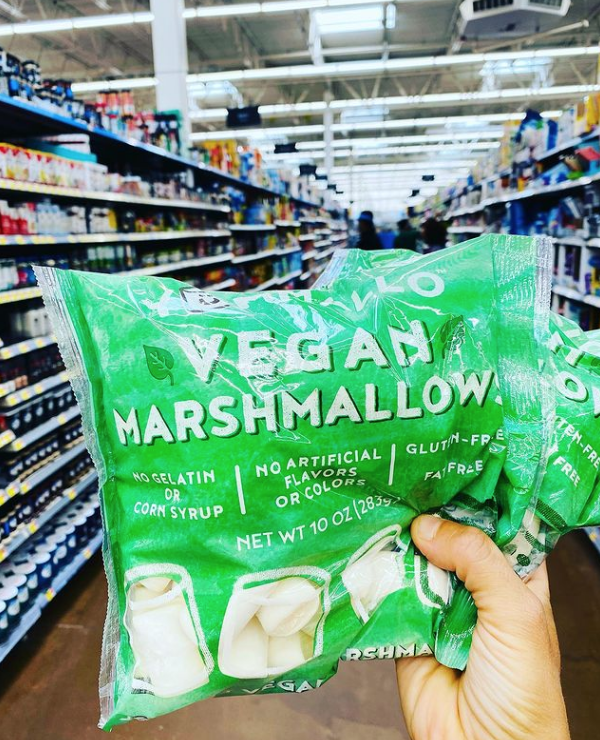 @veganonthegogirl
31 Yummallo Vegan Marshmallows
This classic, chewy treats get a gelatin-free makeover perfect for summertime s'mores! We're keep these bite-sized sweets in our cupboard for cereal treats, cookie bars, and hot chocolate.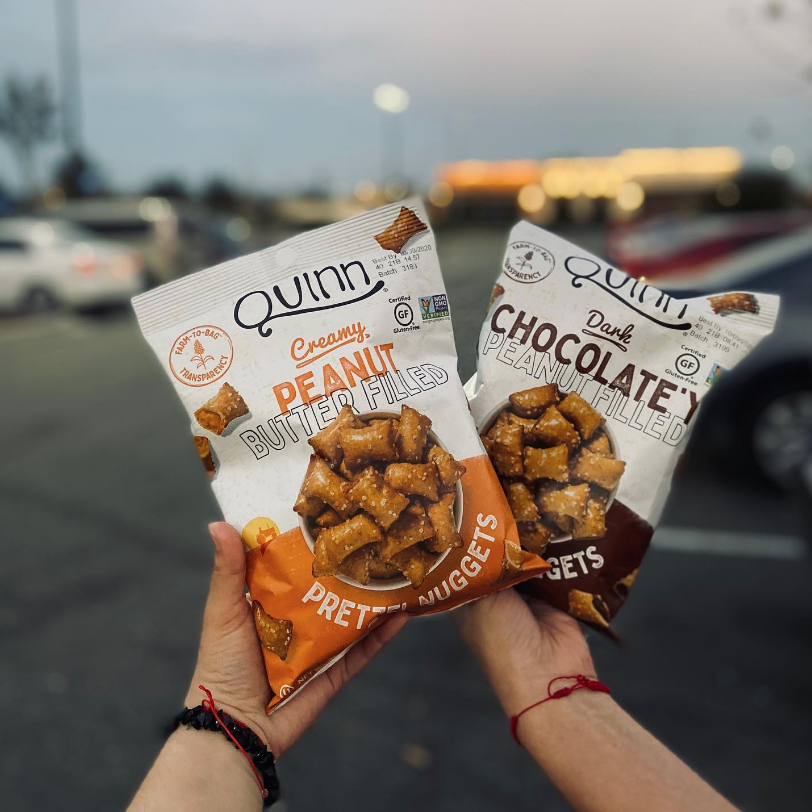 @saritagoes.vegan
32 Quinn Peanut and Dark Chocolate-Filled Gluten-Free Pretzels
These salty-sweet snacks are irresistible and perfect for on-the-go snacking. 
For more shopping guide content, read: 
The Essential Vegan Guide to Trader Joe's 
18 Vegan Products at Costco You Need to Try
The 18 Best Vegan Goods at Aldi