Dining places

The restaurant redefines what goes inside of a pita.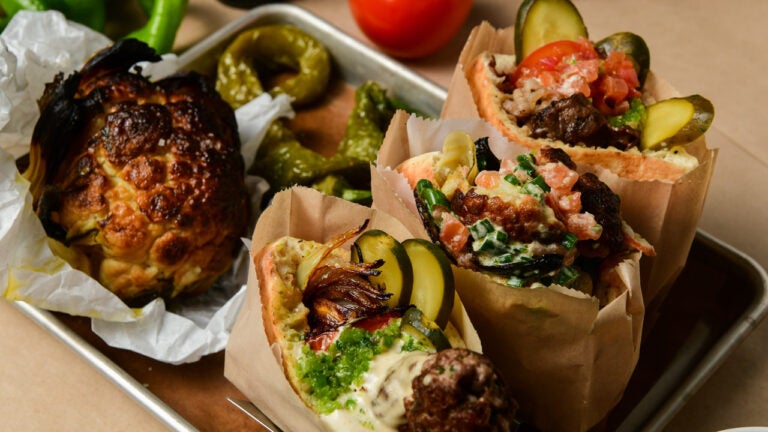 Miznon, which opened April 6 in the Seaport close to the new The Rocks at Harbor Way and Sea Eco-friendly Park, turns the excellent American sandwich — the cheeseburger — on its head.
Miznon is the speedy-relaxed brand name of Israeli chef Eyal Shani's escalating worldwide cafe empire. The Seaport is property to the fourth Miznon location in the U.S., adhering to a few New York Town branches.
The restaurant's open-principle room is modern, with big chalkboards and recipes scrawled out avenue-design. Inside of and out, there are about 57 seats, even though some are benches — in Hebrew "miznon" signifies a canteen, a informal drop-in or choose-out.
"It's a welcoming, exciting atmosphere with vibrant audio," Mika Ziv, Miznon's normal supervisor, informed Boston.com following a fast paced lunch service on opening working day.
Divided into pitas and plates, and with a trio of desserts and only comfortable beverages, the quick menu sings with intriguing dishes, these kinds of as that cheeseburger, identified as the Folded Cheese Burger, which is both equally bun-much less and offered vertically. So, is it a cheeseburger or isn't it a cheeseburger?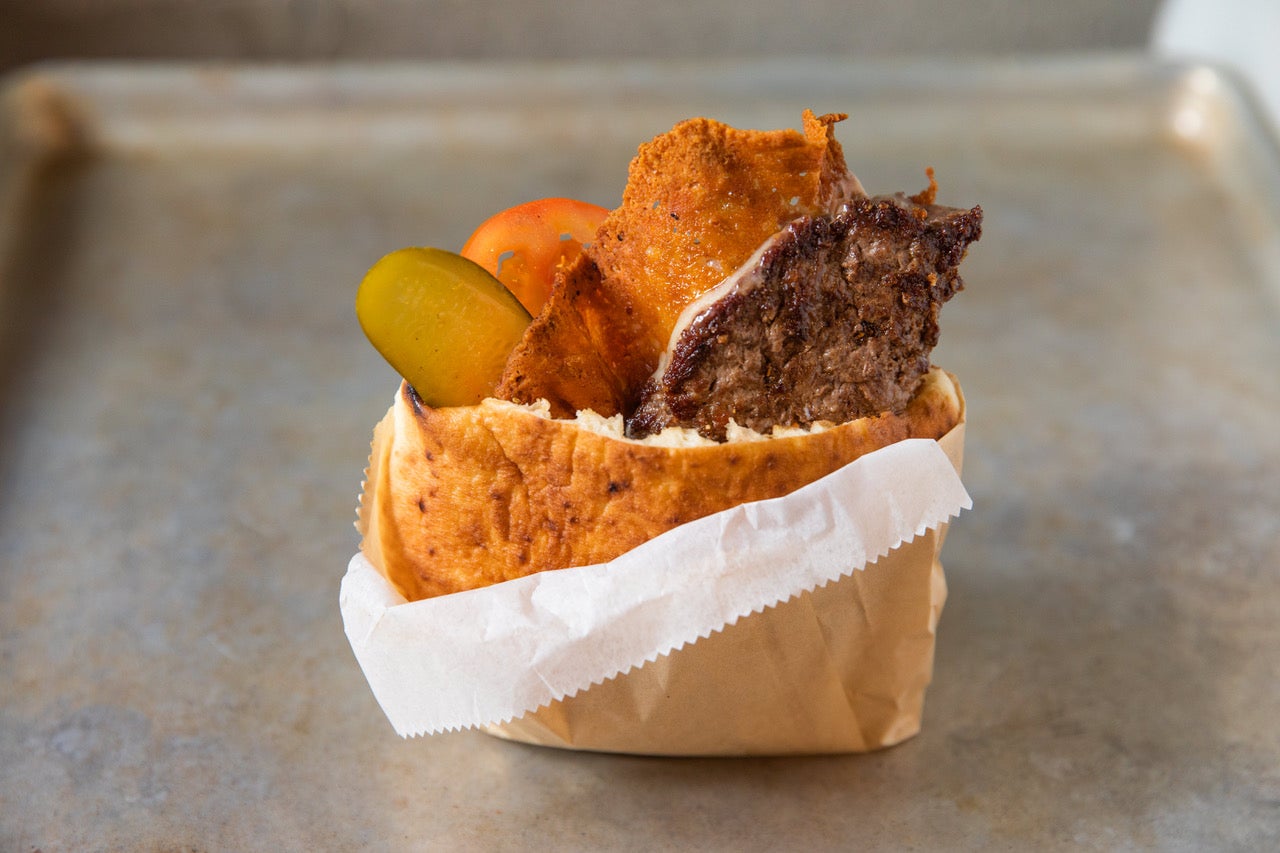 "It is a cheeseburger," Ziv said. "Just with a patty folded more than the cheese, and it's in a pita in its place of a bun. This is not a burger you try to eat with ketchup and mayo."
One regional specialty designed for Miznon Boston is the Fish 'N' Chips pita, a nod to Good Britain's retro choose-out dish that involves potato aioli and vinegar. The menu also involves local, additional sustainable hake pita with tomato, tahini, and peppers.
What seriously stands out are luscious veggies, like batata — tender baked sweet potato — and a whole roasted child cauliflower flavored with tahini, tomato salsa, green peppers, and scallions, which is served as a plate or as the lavan pita. Chef Shani initial found culinary inspiration from his grandfather, an agronomist and a focused vegan, who uncovered a youthful Shani to neighborhood markets, farms, and vineyards.
"Our cauliflower is our signature dish," Ziv explained. "It's an case in point of our philosophy that we give the exact same regard to greens as other dining establishments give to meat or fish. Getting from Israel, which is a sizzling spot, we try to eat a ton of vegetables and fruit."
One particular thing at Miznon that is not classic in Israeli cooking is the absence of dried spices. 
"We really don't use spices at Miznon. We use salt, pepper, tahini, and olive oil," Ziv reported. "We have some dried za'atar leaves," she observed — za'atar is a once wild thyme widespread in Israel. "But that ties in with our veggies and is not utilized like a spice. This is not normal to Israeli cooking. The notion is to not mask the flavor of the clean greens."
Miznon, 107 Seaport Blvd., Boston. 11 a.m.-8 p.m., Mon.-Sun. miznonnyc.com
Stay up-to-day on meals news
Sign up for The Dish and get the most recent meals and restaurant information in your inbox.