Serious question: Is there anything better than sipping your favorite drink on a sun-soaked patio? Depending on where you live, the spring and summer seasons are prime time for patio weather. And while we may be biased as proud Austinites ourselves, there's an obvious truth to the claim: the best patio restaurants in Austin are without comparison.
They're the spots we turn to when the sun is bright, the temps are warm, and there are blue skies all around. (So, between the months of May and August, always.) Whether it's coffee or a cocktail, something zero-proof or perfectly-chilled rosé, nothing pairs better with your beverage of choice than Austin's best outdoor locales. Trust us, we know.
Our editors and I put our heads together to come up with our favorite patio restaurants in Austin. These are the ones we visit time and again, all throughout the warm, sunny months. Dive in—drinks all around!
The Best Patio Restaurants in Austin: 38 Spots to Visit ASAP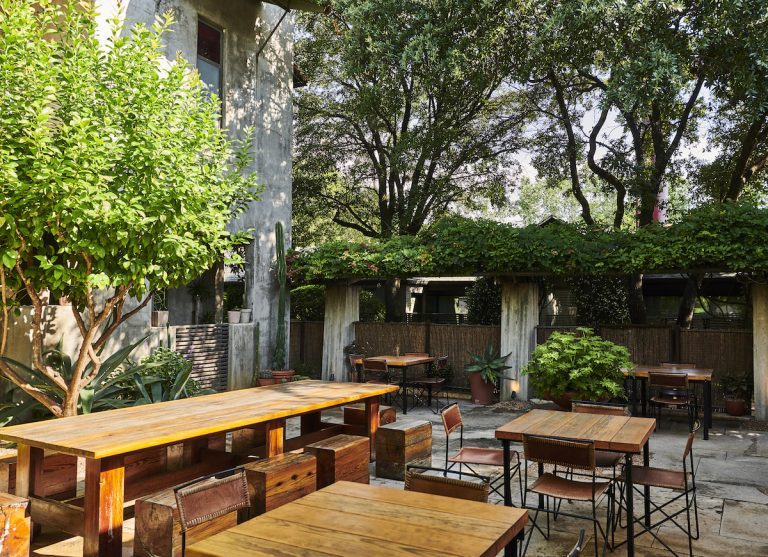 Hotel San José
We're kicking off our list of the best patio restaurants in Austin with a bang. Tucked away yet still situated in the middle of it all on South Congress, this is my favorite patio to grab a drink and people-watch.
Jester King Brewery
There's nothing quite like Jester King. It's a brewery, it's a farm, it's a restaurant—it's a gorgeous spot to gather with friends and family for drinks and plenty of sunshine. 165 acres of beautiful Texas countryside. When it comes to Austin's best patios, it's hard to beat this.
The Salt Lick
Its 200K+ Instagram followers confirm: there's something special about The Salt Lick. I'll come out and confirm—this might just be the best Texas barbecue around. Beautiful brisket, ribs that'll have you licking your fingers without apology, and sides that are tasty af. And let's not skip over the rotating pies… Oh, and the patio? It's the perfect spot to hang out until the sun goes down—and for hours after.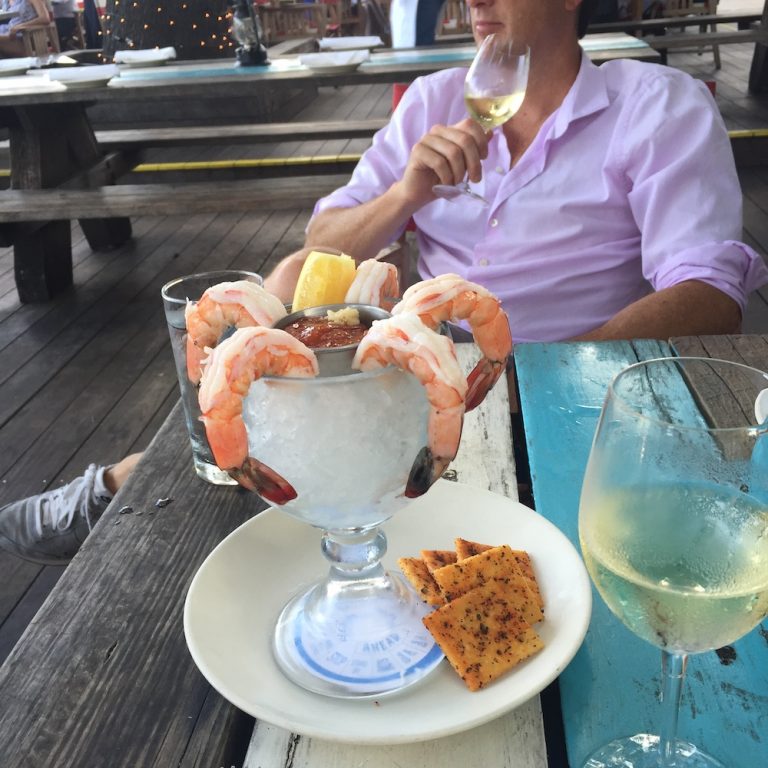 Perla's
Situated in the heart of South Congress, this is easily one of the best patios in town. On a beautiful day, you can find me on Perla's patio snacking on Oysters and watching the shoppers, tourists, and local characters pass by.
Lenoir
You may not immediately think "patio vibes" when you think of Lenoir—this is one of Austin's most elevated dining experiences with a tiny, sophisticated dining room. But behind the restaurant is a surprisingly laid-back wine garden, with an excellent wine menu to be enjoyed under gorgeous old oak trees.
Mattie's
I wish every weekend involved a brunch at Mattie's. Seriously—I go to bed on Friday nights dreaming of the cinnamon sugar brioche doughnuts and the smoked salmon bagel. Mattie's does elevated southern food to perfection. I've taken out-of-town friends here for drinks, dinner, and everything in between—everyone has always been obsessed. The covered porch and tables around the side are true southern charm. Who knows, you might spy a peacock.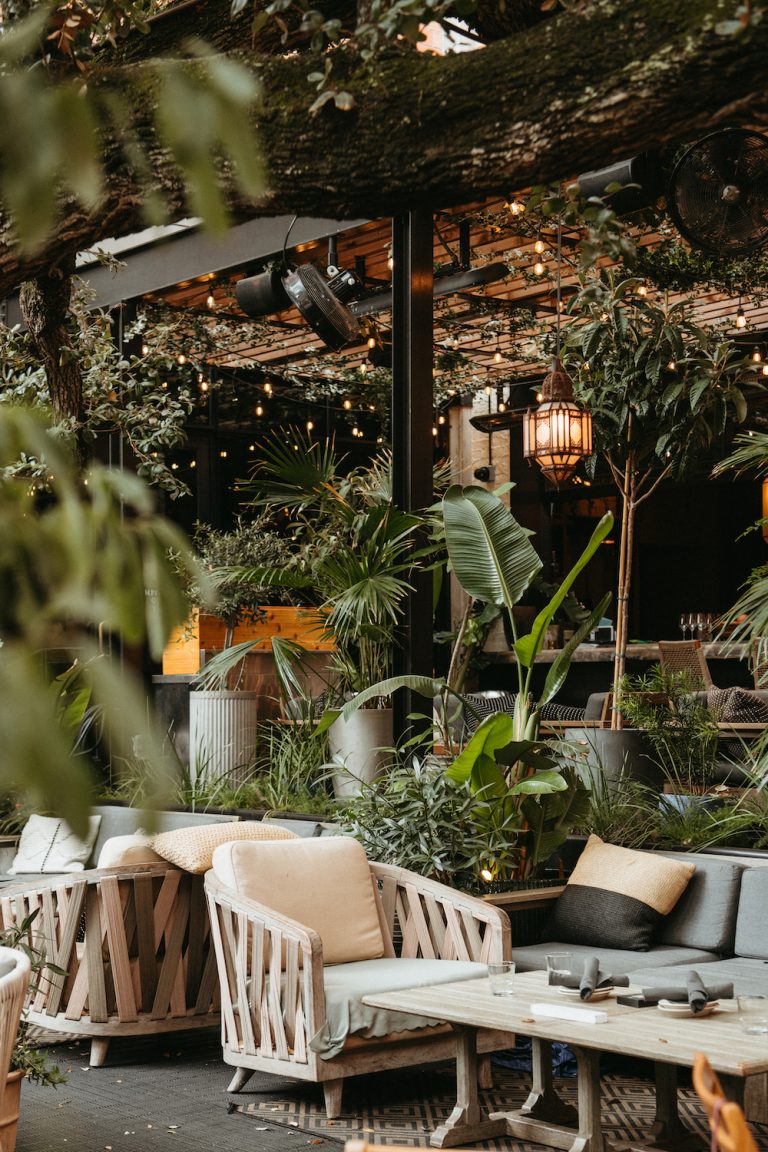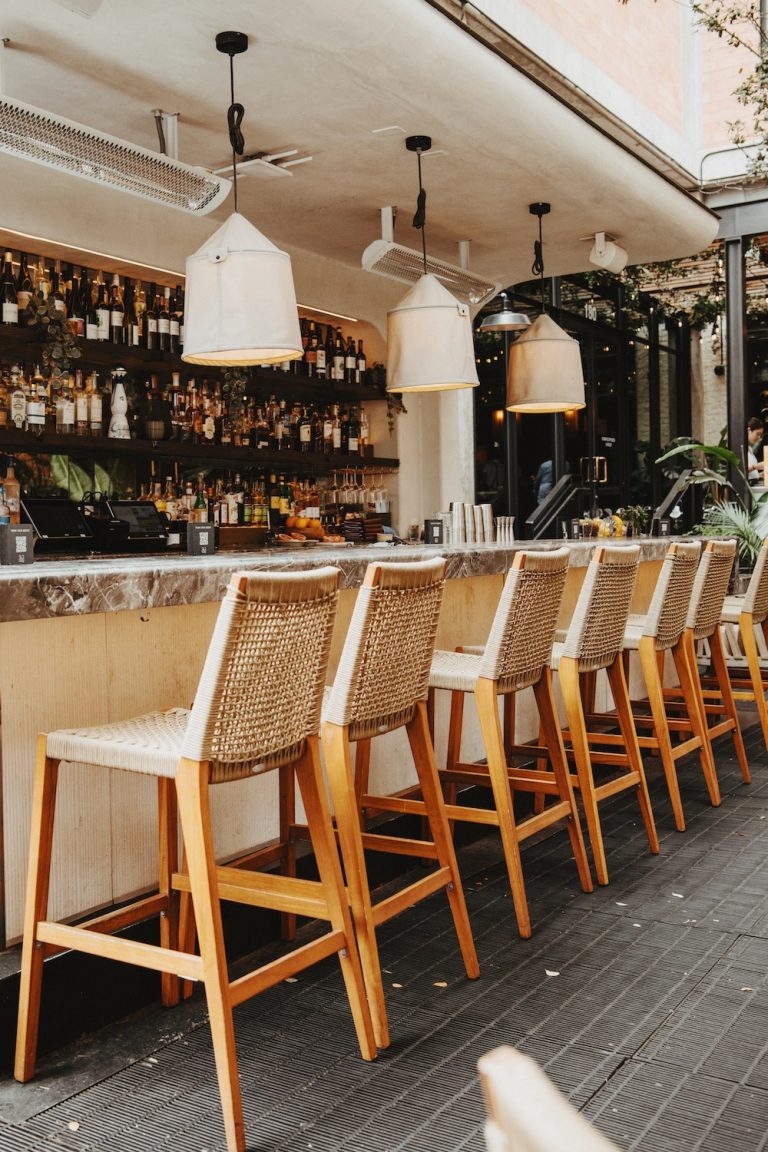 Aba
Reviews are mixed about Aba but there is no denying—this is the most scene-y patio in town. The stunning space is ripe for Instagram and a fun spot for a date night or celebration with the girls.
La Piscina
It's part of the Austin Proper Hotel, so you know it has to be good. La Piscina is the only place I ever want to spend golden hour. And with Austin's best fajitas, gorgeous décor, and a killer hibiscus margarita, it's actually where I'd be happy spend all summer.
Kemuri Tatsuya
Infusing Japanese and Texas influence, Kemuri Tatsuya is like nowhere else you'll find in Austin—in the world, for that matter. Its unique food and drink offerings match the intimate atmosphere. It's perfect for date night—stick around for the moody vibes.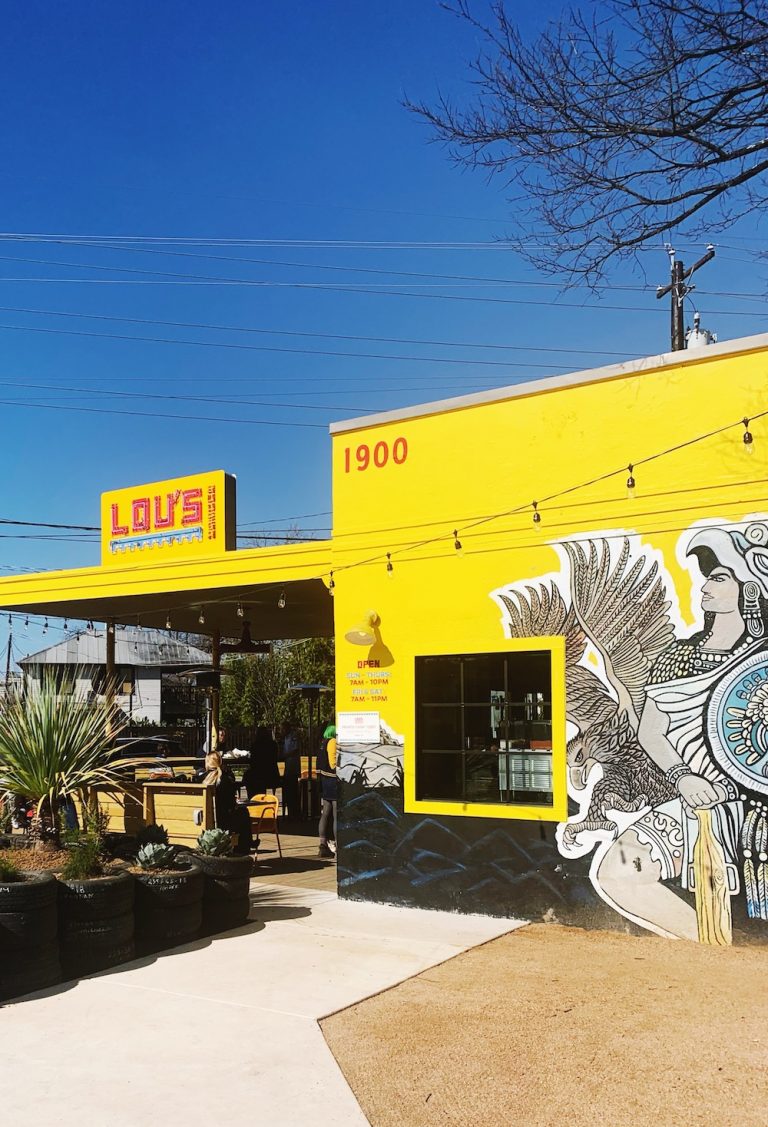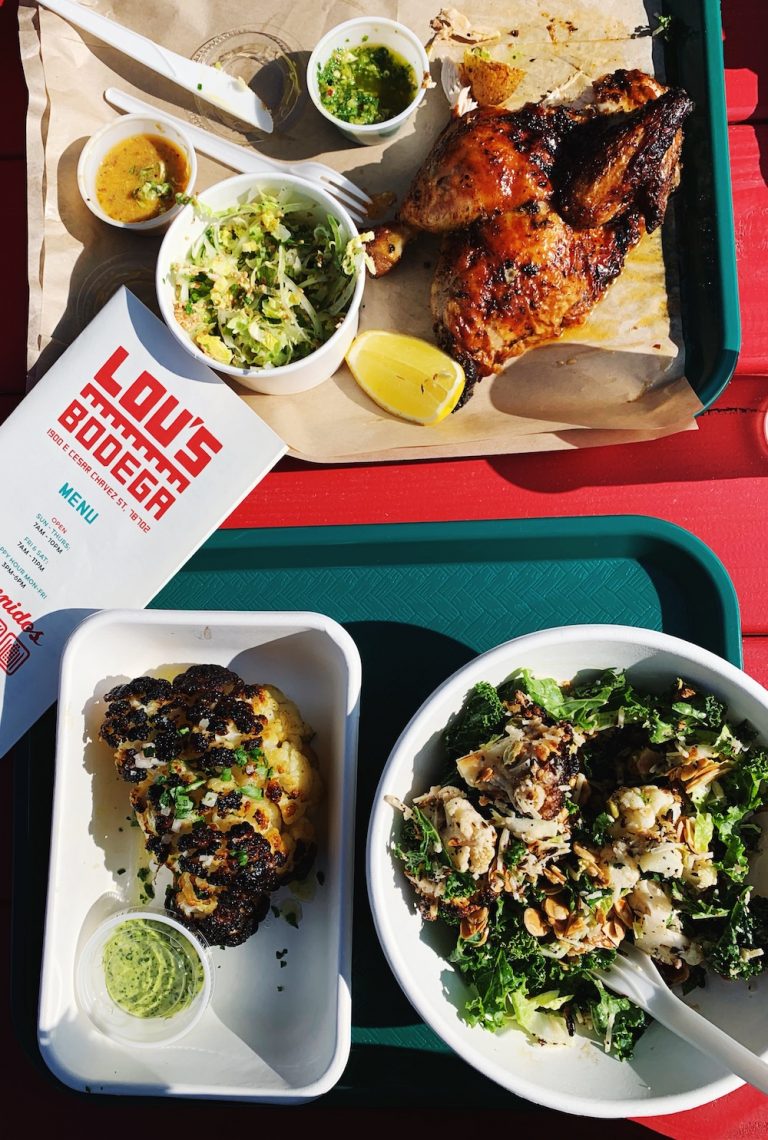 Lou's
Lou's keeps things casual and laidback—as they should be when you're making the most of the summer sun. Expect roadside classics—onion rings, fried chicken, and breakfast tacos—done to perfection. Oh, and a cold beer and burger pairing that'll blow your mind.
Ski Shores
The vibes are pure summer at Ski Shores. It's a classic Lake Austin spot for burgers, root beer floats, and frozen margs. There's something for everyone! (Just try walking away without ordering the peach cobbler.) Family-friendly and dog-friendly—it's just about every Austin local's favorite weekend spot.
Matt's El Rancho
If you're craving from-scratch, classic Tex-Mex cooking, head to Matt's. Everything here is homemade—including the margaritas—and you can taste the care in every sip and bite. But just because they take their food and drink program seriously doesn't mean the vibes aren't pure good times. Kick back and come to chill. Matt's is the perfect place for a good time.
Sour Duck
There's something that just feels cool about the Sour Duck patio. Between the walk-up service, chill vibes, and delicious food, it's all that makes Austin great.
Poolburger
This place is exactly what it sounds like—a hip burger joint situated right next to the town's most popular public pool, Deep Eddy. Don't miss the crinkle fries and a Mai Tai after a day of swimming!
Loro
If you're hoping to spend all day on a nice patio, Loro is the ultimate hang. Their menu is where Asian flavors and Texas barbecue come together in some of my favorite dishes around. Don't miss the chicken karaage and frozen cocktails!
Hank's
Warm minimalism at its finest, Hank's strikes the perfect balance between chic yet casual enough to bring the kids for Saturday breakfast.
Clark's Oyster Bar
Quite possibly the chicest patio in Austin, I've toasted many a birthday here with a dozen oysters and a chilled bottle of sparkling rosé. This is one of those spots you'll want to carve out a couple of hours for people-watching and soaking up the vibes.
Kitty Cohen's
Looking for a taste of old Austin? Kitty's has been around since 1977—and the vibes are still strong. It's retro, sexy, and boasts just enough Austin quirk and charm.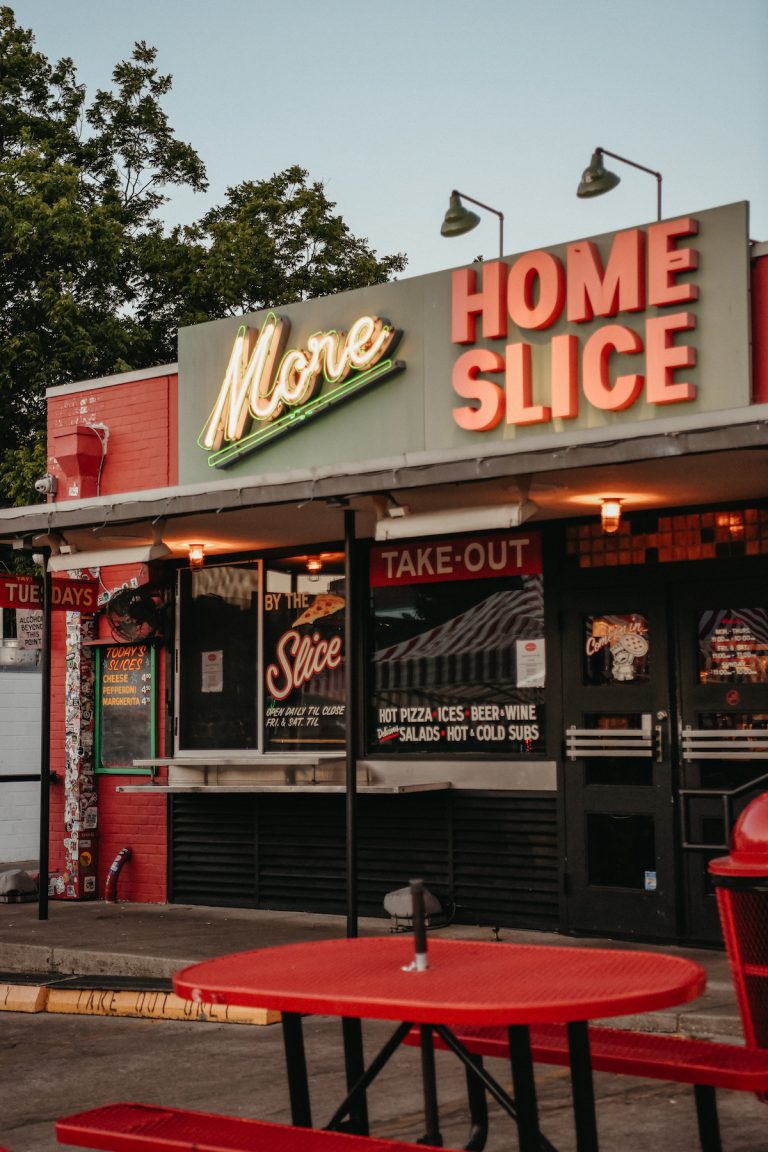 Home Slice
Both the South Congress and North locations have excellent family-style outdoor seating for an easy night of pizza and beer. Tip: take the kids to the North location—the play area is hoppin' and locals are friendlier than ever.
Justine's
If you're looking for fancy vibes, look no further than Justine's. This French restaurant has outdoor seating year-round. I prefer it in the winter months when you can dine under their seasonal tent that is designed every year according to a specific theme. Don't miss the steak frites or seasonal fish specials.
Fresa's
The chicken at Fresa's is the best around—well, that's true for more than half the menu. The flavors are bright and fresh. Hot tip: save room for ice cream. I'm always hungry for a scoop of tres leches.
Launderette
Launderette has one of my favorite small plates menus in town—I never tire of the inventive flavor combinations. My idea of the perfect summer night includes a table at their charming covered patio with a bottle of ice cold rosé and the sticky pork ribs.
El Alma
El Alma's rooftop patio is a hidden gem. Bask in some of the best views of downtown Austin while sipping their signature frozen avocado margaritas.
Jacoby's
Jacoby's is the place to turn to for all cravings and every occasion. Jacoby's spicy margaritas are some of the best in the game, "world-famous" deviled eggs are a happy hour staple, and if you need something celebratory in a pinch, the strawberry cake is always a crowd-pleaser.
ATX Cocina
Sun-soaked days call for a visit to the patio at ATX Cocina. It's Mexican food made modern. Be sure to come hungry—the menu is well-curated, but guarantee you'll want one of everything.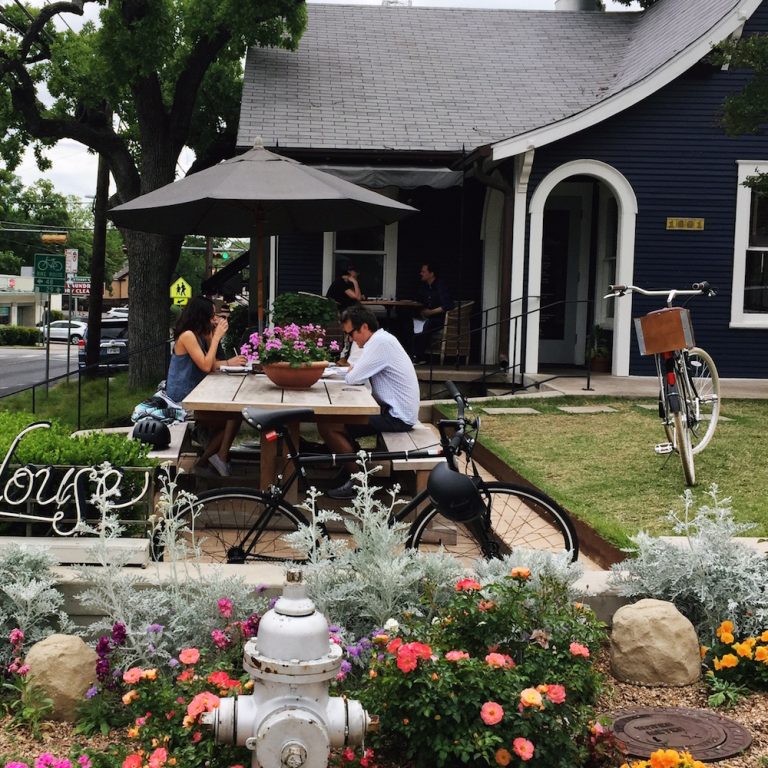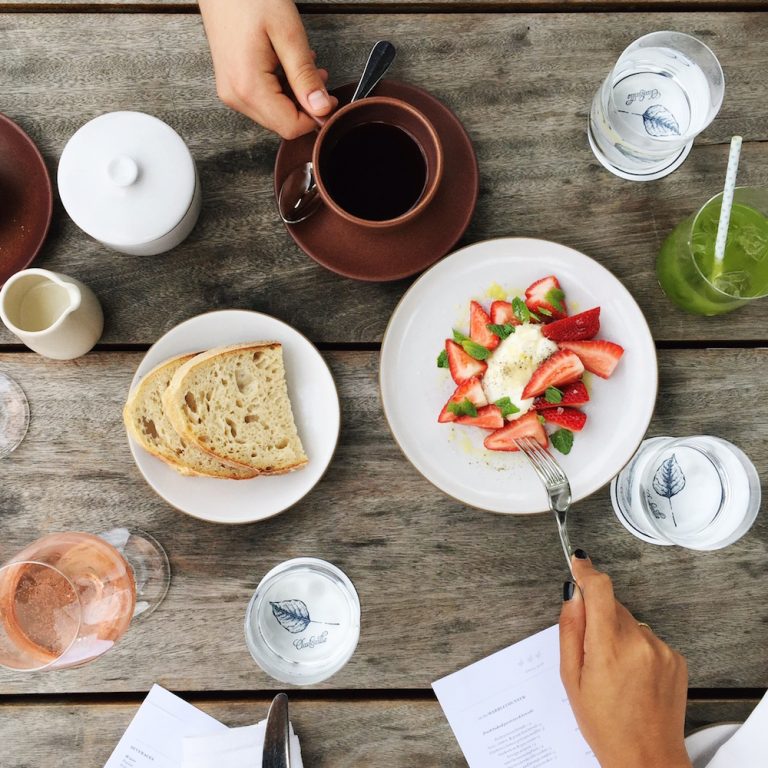 Josephine House
As far as the best patio restaurants in Austin go, it's hard to beat Josephine House. This patio is the cooler version of a classic "ladies who lunch" spot, serving breakfast all day with excellent espresso drinks. It's usually packed, so grab a reservation if you can.
Littlefield's Tacos + Coffee
Littlefield's combines all my favorite things: Veracruz tacos, Fleet coffee, specialty snowcones, and cute tables with a view of the play area. It's family-friendly to the max and the place to be on a Saturday morning.
Comedor
Mexican fare with an elevated, upscale, and creative twist. Everything from the ceramics to the cocktail garnishes to the food itself is considered—Comedor isn't holding back.
Il Brutto
Elegant and sophisticated, but with an Austin twist. From the drinks to the florals to the rotating live music—there's a bit of whimsy in everything Il Brutto puts out. And yes, we're charmed by it all.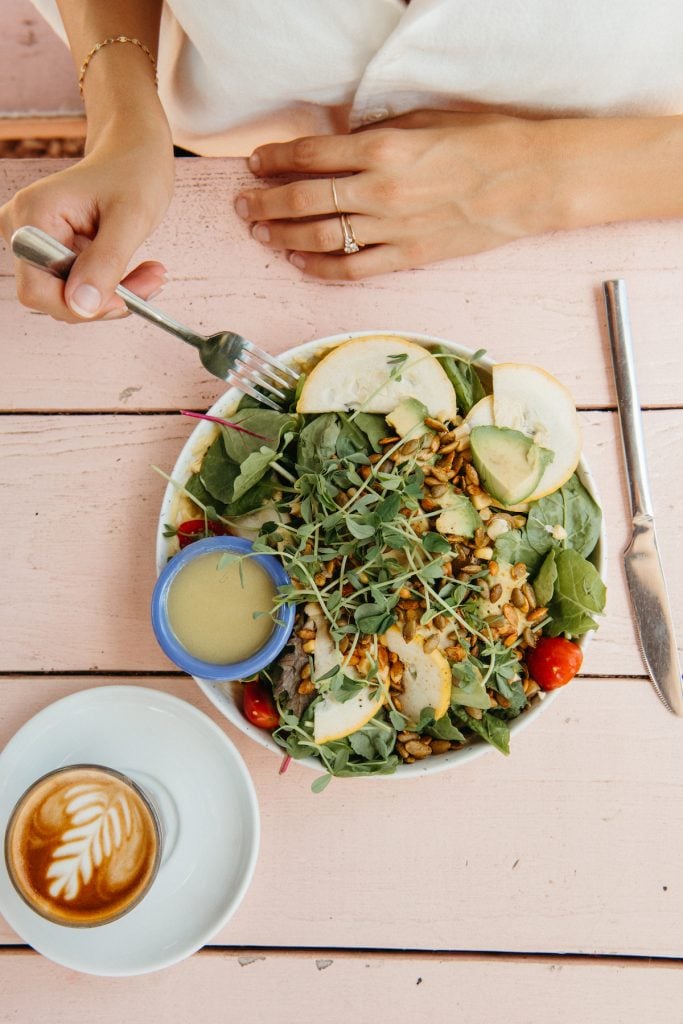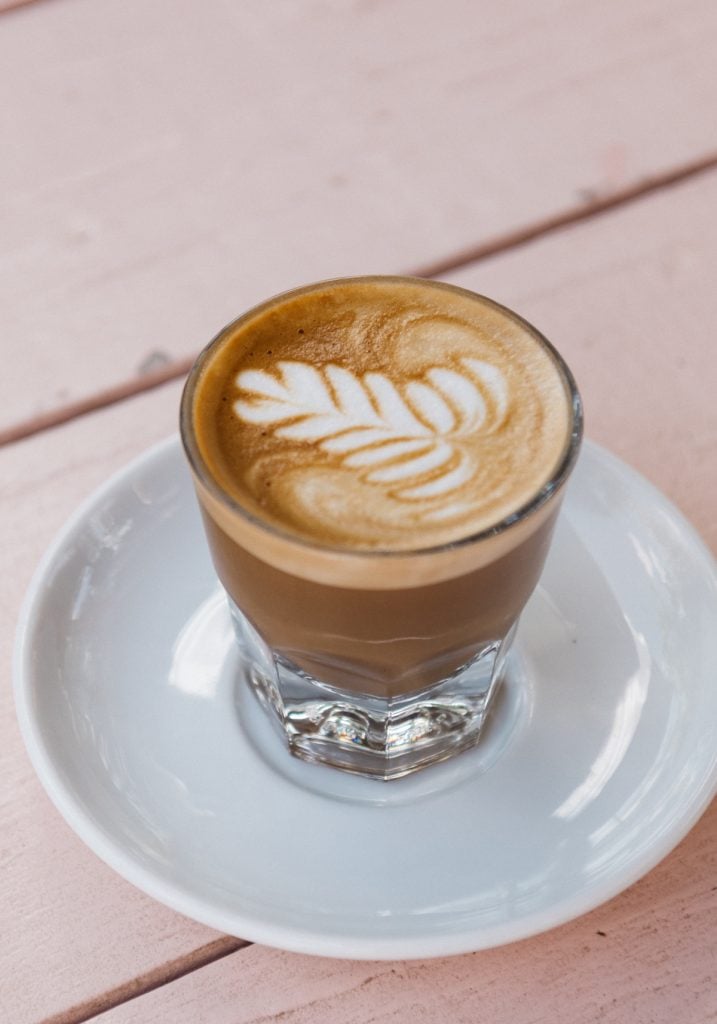 Better Half Coffee & Cocktails
From brunch to happy hour (can you say $6 cheeseburgers?) to late night, this is the place to gather around the picnic tables and take your time. Grab a cocktail or a drink from Hold Out Brewery next door and enjoy.
Central Machine Works
With snacks, sandwiches, pizza, kids' menus, a full bar, and a brewery, this east-side locale is an obvious favorite. It's a former 1940s machine shop with the bones to prove it—the interior is as beautifully designed as the patio is perfection.
The ABGB
Grab a pizza and a beer, enjoy some live music, and take in the best Austin has to offer.
Kinda Tropical
Kinda Tropical is where the cool kids hang out. But in the "keep Austin weird" spirit, that means all of us. Truly though, with its crawfish boils, Montucky Cold Snacks, and a happy hour that's definitely worth hitting up, Kinda Tropical does patio season to perfection. It's where folks both go to be seen and gather with friends—in other words, the place to be.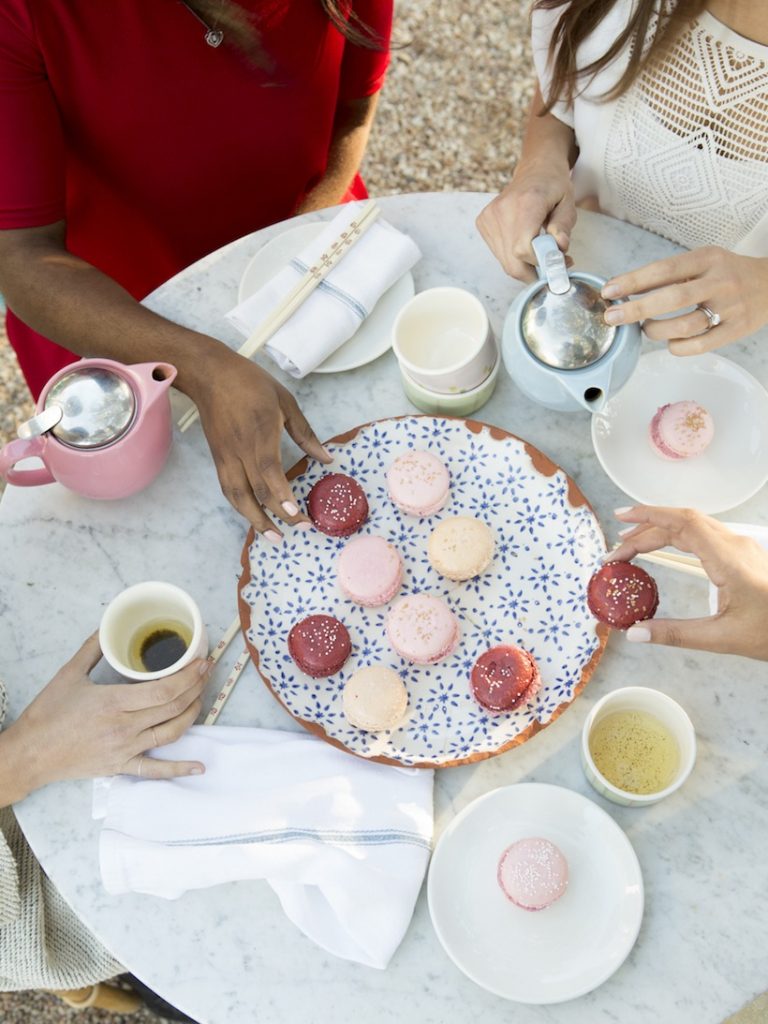 Elizabeth Street Café
I love this patio for breakfast, lunch, and dinner. It's one of the most Instagrammed spots in town, and I daresay the food is even better than the aesthetics.
Cosmic Coffee
Spread out and enjoy the vibes at Cosmic. Grab the best burger in Austin before it sells out at Leroy and Lewis, grab some local kombucha on tap, or give in to a killer cocktail or specialty coffee. It's all here.
Easy Tiger
From sandwiches to brats, Easy Tiger is an easy go-to. I particularly love the South Lamar location where my kids can play outside while we enjoy a cider in peace. And bonus, the kid's menu is solid—everyone is happy at Easy Tiger.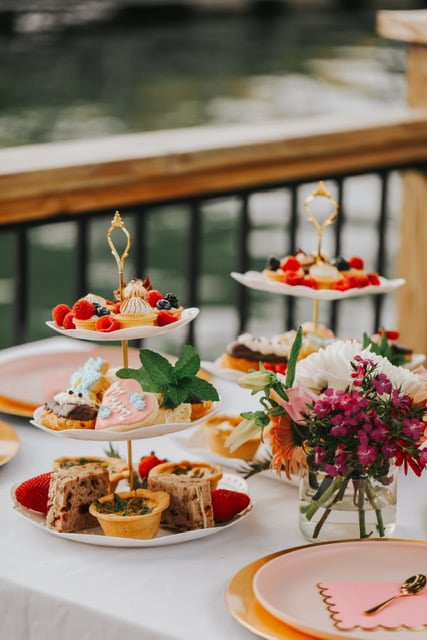 Mozart's Coffee Roasters
Any list of the best patio restaurants in Austin wouldn't be complete without this prime spot by the water. Take in lake views and bottomless coffee at one of Austin's most popular patios. I love to go here on a sunny day and just soak it all in.
Radio Coffee & Beer
Radio is the type of place where you want to post up at least once a week. It's easy to become a regular between the coffee, beer, and killer food trucks from tacos to bbq.